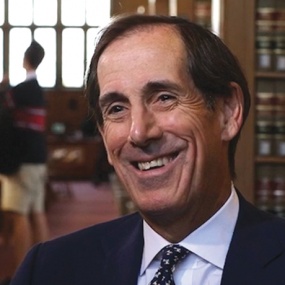 Senior partner, Cohen & Gresser LLP, NYC
C. Evan Stewart is a senior partner of Cohen & Gresser LLP in New York City. Concentrating primarily in securities litigation and regulatory enforcement matters, he practices antitrust, trademark, employment, and general corporate and commercial law. He handles matters before the U.S. Supreme Court, the Judicial Panel on Multidistrict Litigation, and federal and state appellate and trial courts. He also represents clients in arbitration proceedings.
Stewart earned his BA, cum laude, in 1974 from Cornell University and his JD in 1977 from Cornell Law School, where he was published in Cornell Law Review and served as a member of the Moot Court Board. He has published more than 200 articles in law reviews and bar journals, speaks frequently on securities industry issues, professional ethics, and other topics, and is an adjunct professor at Fordham University School of Law as well as a visiting professor at Cornell University.
C. Evan Stewart discusses the Cornell University Prelaw Program
Cornell Prelaw Program & Internship in New York City
Earn up to four credits in three weeks studying online with Cornell faculty. Registration opens October 15.