Help students achieve their dreams
Cornell University's School of Continuing Education and Summer Sessions (SCE) dates back to 1876 and is dedicated to fulfilling Ezra Cornell's vision of an institution "where any person can find instruction in any study."
Thanks to our partnerships across the university, SCE makes available Cornell's life-changing programs, remarkable faculty, and vast resources to more than 7,000 traditional and non-traditional students from around the world each year, from high school students to college undergrads, alumni, professionals, and retirees.
"If it weren't for your generosity, I would never have had this life-changing experience."
Valeriya Khoroshun, Summer Precollege alumna
SCE programs take place on campus, online, and around the world in a variety of formats and lengths to serve the needs of its diverse students.
In our Summer and Winter Sessions, students earn credits, complete requirements, accelerate their degrees, or ease their fall and spring course loads. High school students from more than 56 countries come to Cornell in the summer to experience life at an Ivy League institution.
If you, your loved ones, or someone you know has enjoyed or benefited from any of our programs, if you're inspired by our mission, or if you'd like to make a positive difference in the world, we hope you'll consider supporting us.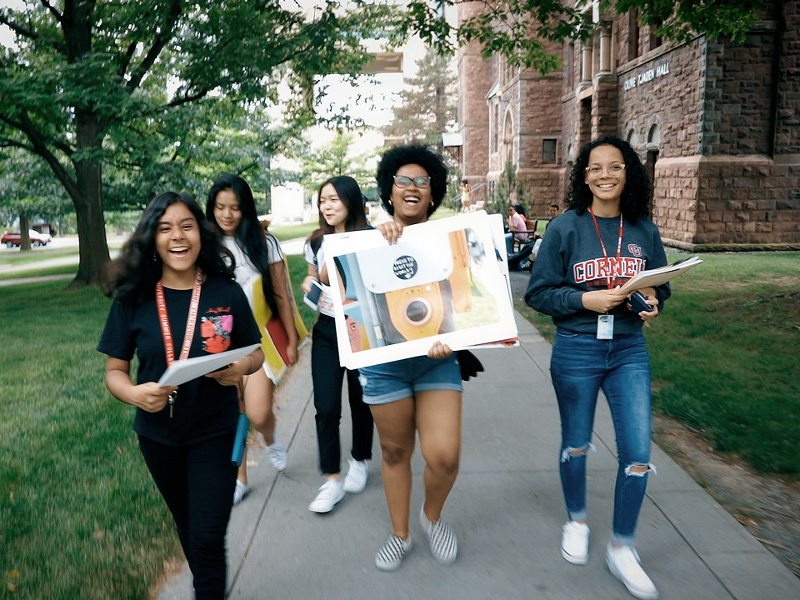 Ramsaran is one of more than 55 South Bronx high schoolers who are now better prepared for college thanks to Summer College scholarships.