ENGL 1131 FWS: Mastering College Reading and Writing
Course description
What does it mean to be a "good" reader or a "good" writer in college? In each section of this course, students receive extensive guidance from their instructors in the discovery and practice of helpful methods for fully exploring and appreciating what they read as well as guidance in planning, drafting, and writing essays about what is read and discussed in class. Each section of the course focuses on a particular topic drawn from a range of fields (e.g., literature, history, film, music). Reading assignments are limited in order to allow ample time for discussion and for personal attention to student writing.
In general, Cornell students are required to take two semesters of First-Year Writing Seminars. Also see your college requirements.
No upcoming classes were found.
Previously offered classes
Summer 2023: Ithaca campus
| | |
| --- | --- |
| Section ID: | ENGL 1131 101-SEM |
| Number: | 1104 |
| Topic: | Pre-Collegiate Writing Seminar: The Language of Hatred in a Postracial World |
| Program: | Pre-Collegiate Summer Scholars Program |
| Session: | Summer 6-week |
| Class dates: | June 20-July 28, 2023 |
| Final exam/project due: | Friday July 28, 8:30 AM - 9:45 AM / Goldwin Smith Hall G19 (see Final exams) |
| Time / room: | M-F 8:30 AM - 9:45 AM / Goldwin Smith Hall G19 |
| Mode of instruction: | In person |
| Credit: | 3 |
| Grade: | Graded |
| Instructor: | Jefferis, S. (sbj3) |
| Max. enroll: | 17 |
| Restrictions: | Intended for students participating in the Pre-Collegiate Summer Scholars Program |
| To enroll: | See Pre-Collegiate Summer Scholars Program for enrollment information. |
Summer 2023: Ithaca campus
| | |
| --- | --- |
| Section ID: | ENGL 1131 102-SEM |
| Number: | 1105 |
| Topic: | Pre-Collegiate Writing Seminar: Memoir and Memory |
| Program: | Pre-Collegiate Summer Scholars Program |
| Session: | Summer 6-week |
| Class dates: | June 20-July 28, 2023 |
| Final exam/project due: | Friday July 28, 10 AM - 11:15 AM / Goldwin Smith Hall 158 (see Final exams) |
| Time / room: | M-F 10 AM - 11:15 AM / Goldwin Smith Hall G24 |
| Mode of instruction: | In person |
| Credit: | 3 |
| Grade: | Graded |
| Instructor: | Jefferis, S. (sbj3) |
| Max. enroll: | 17 |
| Restrictions: | Intended for students participating in the Pre-Collegiate Summer Scholars Program |
| To enroll: | See Pre-Collegiate Summer Scholars Program for enrollment information. |
Summer 2023: Ithaca campus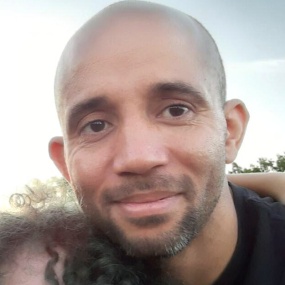 Assistant Professor, Department of English
| | |
| --- | --- |
| Section ID: | ENGL 1131 103-SEM |
| Number: | 1106 |
| Topic: | Pre-Collegiate Writing Seminar: The Language of Hatred in a Postracial World |
| Program: | Pre-Collegiate Summer Scholars Program |
| Session: | Summer 6-week |
| Class dates: | June 20-July 28, 2023 |
| Final exam/project due: | Friday July 28, 10 AM - 11:15 AM / Goldwin Smith Hall 236 (see Final exams) |
| Time / room: | M-F 10 AM - 11:15 AM / Goldwin Smith Hall 236 |
| Mode of instruction: | In person |
| Credit: | 3 |
| Grade: | Graded |
| Instructor: | Adams, D. (da493) |
| Max. enroll: | 17 |
| Restrictions: | Intended for students participating in the Pre-Collegiate Summer Scholars Program |
| To enroll: | See Pre-Collegiate Summer Scholars Program for enrollment information. |