Program expectations
You'll be expected to
Attend class daily.
Complete all assignments in a timely manner.
Take initiative for your learning.
Embrace teamwork opportunities.
Develop your leadership capabilities in a cross-cultural, collaborative setting.
Strengthen your written and oral communication skills.
Stretch your critical-thinking skills.
Sharpen your problem-solving skills and your ability to apply practical and comprehensive solutions to real-world settings.
Assignments
Through an individual business memo assignment, you will be challenged to articulate the importance and power of generosity in business, a philosophy pioneered by Cornell alum Charles F. Feeney '56 and practiced actively by many Cornell alums, such as David Einhorn '91. There will be pre-course readings related to the individual business memo assignment and the first day of class.
Because business is a team sport (and future employers value individuals who can think fast and work well in teams, especially across cultures), your team-based assignments will employ Cornell's subscription database network to research, analyze, and make stock-pick recommendations.
International students: Due to the volume and complexity of the reading material, we recommend this program for students who have earned a 103 or higher on the TOEFL exam and at least a 7 on the IELTS exam.
Course
You'll be enrolled in the three-credit course
Introduction to Business Management (AEM 1200)
This course meets
Mondays through Fridays, 9:00 a.m.–2:30 p.m.
Maximum enrollment: 180
Note: You may combine this program with a three-week 1 program to create a six-week Dual Program.
Required textbook and materials
Please order the book Exploring Business by Karen Collins online at Flatworldknowledge.com. Do not order older versions from other vendors. The book will not be available in the Cornell Store.
The format of the book you purchase depends on your preference and learning style. The interactive study aids should enrich your experience and understanding. They are recommended, but not required.
International students need to purchase the book using an internationally accepted Visa or Mastercard and mail it to our office with your name on the box. We ask that you send an email to summer_college@cornell.edu with your full name and Customer PO number.
In addition to the book, you will purchase a Business Simulation from BizCafe. Instructions for purchasing this item will be included in the Welcome Letter that you will receive in early June.
Program events
Final checkout
To receive credit, you must stay until your last exam or project has been submitted. Finals cannot be moved, so make sure to arrange travel plans around your exam schedule.
Residence hall checkout dates and times
Earliest: 12:15 p.m., Friday, August 2
Latest: Noon, Saturday, August 3
Final meal date
The last meal on your Cornell ID card is breakfast on Saturday, August 3. You will be charged for any Cornell Dining meal taken afterwards.
The Business World
July 14-August 3, 2019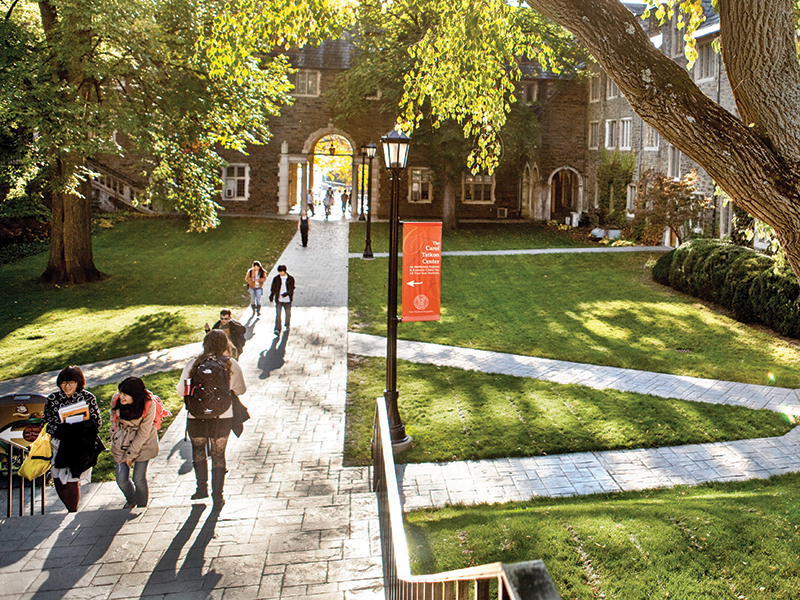 More than 40 intensive precollege programs give motivated high school students a taste of college academics.