PSYCH 2230 Intro to Behavioral Neuroscience
Course description
Introduction to psychology from a biological perspective, which focuses on brain mechanisms of behavior. Topics include the structure and function of the nervous system, physiological approaches to understanding behavior, hormones and behavior, biological bases of sensation and perception, learning and memory, cognition, emotion, and communication.
May be used to satisfy psychology major breadth requirement and as alternative prerequisite for upper-level biopsychology courses. A 2-credit Writing in the Majors section, PSYCH 2231, is available in Fall.
No upcoming classes were found.
Previously offered classes
Summer 2023: Online course
Section ID:
PSYCH 2230 001-LEC
Number:
1116
Session:
Summer 6-week
Class dates:
June 20-July 28, 2023
Final exam/project due:
Monday July 31, 6 PM - 8:30 PM / Online (see Final exams)
Time / room:
M-F 4 PM - 5:15 PM / Online
Mode of instruction:
Online (sync)
Credit:
3
Grade:
Graded only
Instructor:
Madrid, J. (jem547)
Max. enroll:
15
Eligibility:

Sophomores, Juniors, & Seniors

To enroll:

This course is full. If you would like to be considered for a different class, please send an email to precollege@cornell.edu with the class number. You will want to first check that the class you want is not full before you write to us.

See Dates & Deadlines.

See Online Learning FAQs.

This course is open to all registrants, including undergraduates and precollege students.

Tuition & fees:
See Tuition for Online Courses
Summer 2023: Online course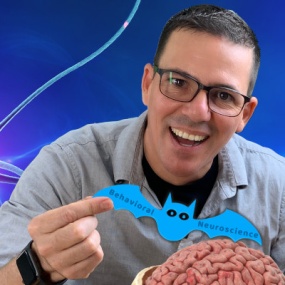 Visiting Professor, Behavioral Neuroscience and Bioacoustics
Section ID:
PSYCH 2230 002-LEC
Number:
1327
Session:
Summer 6-week
Class dates:
June 20-July 28, 2023
Final exam/project due:
Monday July 31, 8:30 AM - 11 AM / Online (see Final exams)
Time / room:
M-F 8:30 AM - 11 AM / Online
Mode of instruction:
Online (sync)
Credit:
3
Grade:
Graded only
Instructor:
Mora Macias, E. (ecm224)
Max. enroll:
13
Eligibility:

Sophomores, Juniors, & Seniors

To enroll:

This course is full. If you would like to be considered for a different class, please send an email to precollege@cornell.edu with the class number. You will want to first check that the class you want is not full before you write to us.

See Dates & Deadlines.

See Online Learning FAQs.

This course is open to all registrants, including undergraduates and precollege students.

Tuition & fees:
See Tuition for Online Courses