AEM 2841 Python Programming for Data Analysis and Business Modeling - Non-Dyson Majors
Course description
Data-driven decision making and the use of analytical approaches are critical skills for success in business. Analytics skills are increasing in demand and in many cases, are required for business professionals. The new technologies and development such as personal electrical devices, social media, online shopping, … resulted in exponential growth in the amount of data we generate and collect on a daily basis. Companies are highly interested in extracting knowledge from these sources. To be able to manipulate and analyze a large structured and unstructured dataset, you need to learn how to code. In this course, by learning Python, one of the most popular programming languages, you are taking a significant step in data analysis. You will learn how to design and code an algorithm and manipulate datasets.

Outcome 1: Develop algorithmic thinking.

Outcome 2: Utilize and understand Basic Data Structures.

Outcome 3: Utilize and understand Conditional Branching and Looping.

Outcome 4: Build Functions in Python.

Outcome 5: Develop skills in building models to solve real-world business problems.

Outcome 6: Effectively use various Python libraries for data analysis.

Outcome 7: Produce a Python solution for a business application.
Forbidden Overlap: due to an overlap in content, students will not receive credit for both AEM 2840 and AEM 2841.
Prerequisites
Students are expected to have intermediate computing skills using Microsoft Office and a Windows platform and intermediate Excel skills.
No upcoming classes were found.
Previously offered classes
Summer 2022: Online course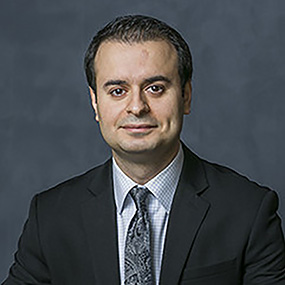 Section ID:
AEM 2841 001-LEC
Number:
1234
Session:
Summer 3-week 3
Class dates:
July 11-29, 2022
Final exam/project due:
Friday July 29, 11:59 PM (see Final exams)
Time / room:
Mode of instruction:
Asynchronous distance learning
Credit:
3
Grade:
Graded only
Instructor:
Moghimi, R. (am2393)
Max. enroll:
18
Restrictions:
Enrollment limited to non-Dyson majors.
Notes:
Forbidden Overlap: due to an overlap in content, students will receive credit for only one course in the following group: AEM 2840, AEM 2841, AEM 5840, CS 1133, HADM 3710.
Eligibility:

Juniors & Seniors

To enroll:

This course is full. If you would like to be considered for a different class, please send an email to precollege@cornell.edu with the class number. You will want to first check that the class you want is not full before you write to us.

The application deadline for this program has passed. No further applications for this course will be accepted.

See Dates & Deadlines.

See Online Learning FAQs.

This course is open to all registrants, including undergraduates and precollege students.