Program expectations
You'll be expected to
Work hard—but the instructor and teaching assistants will work hard with you.
Attend daily lectures and be involved in class discussions.
Collaborate with classmates and be a contributing group member.
Complete assigned readings for each class session and review lecture materials.
Complete in-class and out-of-class assignments.
To reinforce and apply what you will be learning during this course, you will develop a new food and beverage concept. The parameters for the project will be laid out during the class and will include a formal presentation and written report (research paper/business case hybrid).
In-class quizzes will be given on a regular basis to ensure that you are keeping up with your assignments, and there will be a comprehensive final exam.
Course
You'll be enrolled in the three-credit course
Entrepreneurship and Concept Development in the Food and Beverage Industry (HADM 1102)
This course meets
Mondays through Fridays, 9:00 a.m.–noon
Additional "study hall" hours (1:30–2:30 p.m.) will be scheduled periodically throughout the course.
Maximum enrollment: 80
Credit note: The use of this course to fulfill basic core requirements or to grant academic credit is solely at the discretion of the university or college that admits you as a degree candidate. The School of Hotel Administration grants three free elective credits to students who matriculate having completed HADM 1102.
Computing labs in the Hotel School support Windows PCs only. Unfortunately, they do not support Macs.
Note: You may combine this program with a three-week 2 program to create a six-week Dual Program.
Required textbooks and materials
Information about textbooks and materials will be available in the spring.
A Course Packet is available for purchase and download from the
Harvard Business Publishing website
.
Program events
View your opening weekend and check-in schedule.
Thursday, July 4: In observance of Independence Day, we will not have classes.
Monday, July 8: College Admissions Workshop, 2:30–3:45 p.m.
Final checkout
To receive credit, you must stay until your last exam or project has been submitted. Finals cannot be moved, so make sure to arrange travel plans around your exam schedule.
Residence hall checkout dates and times
Earliest: 3:00 p.m., Friday, July 12
Latest: Noon, Saturday, July 13
Final meal date
The last meal on your Cornell ID card is breakfast on Saturday, July 13. You will be charged for any Cornell Dining meal taken afterwards.
Hospitality Operations Management: Entrepreneurship in the Food & Beverage Industry
June 22-July 13, 2019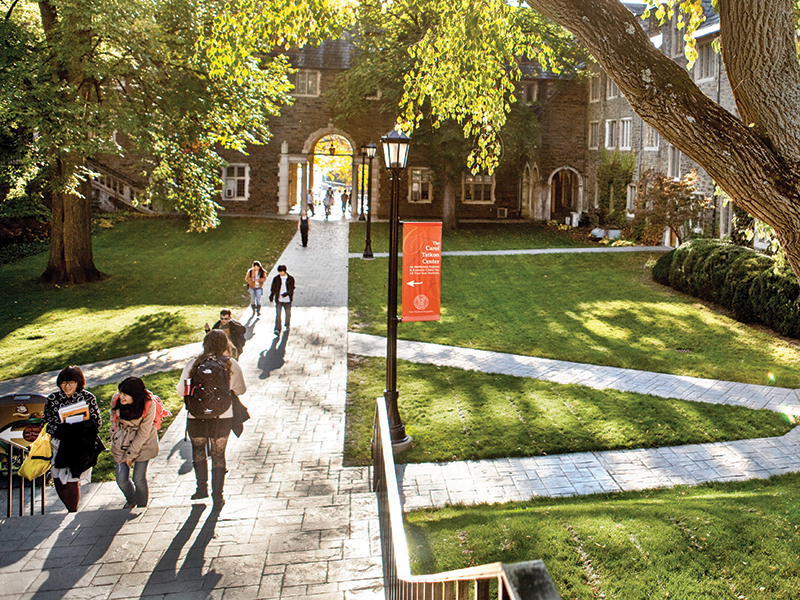 More than 40 intensive precollege programs give motivated high school students a taste of college academics.