Selecting Summer College Courses
Register now for Winter 2021
Take regular Cornell courses online, study with university faculty, and earn credits and a Cornell transcript. Session runs January 4-23, 2021. View courses and register now.
All Summer College students are enrolled in one or more regular, credit-bearing Cornell undergraduate courses. Summer College students cannot switch to S/U and must receive a letter grade for each enrolled course (except for CS 1109).
If you're taking a three-week program
You'll automatically be enrolled in the course listed on the detail page for your program. See three-week programs.
If you're taking a six-week program
You'll automatically be enrolled in the primary course(s) listed on the detail page for your program. See six-week programs.
You'll also select one or two additional courses from the six-week course roster. Consider a Cornell first-year writing seminar.
You're required to remain enrolled in at least two six-week classes (for a total of five to eight credits) for the duration of your program.
Tips for selecting courses:
Cornell undergraduate courses are more difficult than high school or AP classes, so come prepared for a challenge.
The content of three- and six-week summer courses is equivalent to that of courses offered during Cornell's fifteen-week fall or spring semesters, so you'll need to maintain an accelerated pace throughout Summer College.
High school students in these courses are evaluated by the same academic standards and procedures as undergraduate students.
Three-credit courses generally meet approximately six hours a week. You should plan to spend about two hours a day outside of class preparing for each hour you spend in class. For example, for a three-credit class, you might expect to spend twelve hours per week on homework.
Because our courses are regular Cornell undergraduate courses, your classes may include undergraduate students as well as other Summer Collegians.
Also, when reviewing courses be sure that you are eligible and meet the prerequisites. We will contact you if, after reviewing your application, we have any concerns about your qualifications for taking a selected course.
Visiting courses
As a Summer College student, you're invited to visit a six-week course for a day or two in addition to the course(s) in which you are enrolled for credit. Visiting a class gives you an opportunity to explore a topic of your choosing, meet Cornell professors, and learn for the sheer joy of learning—no quizzes, no exams, no papers to write.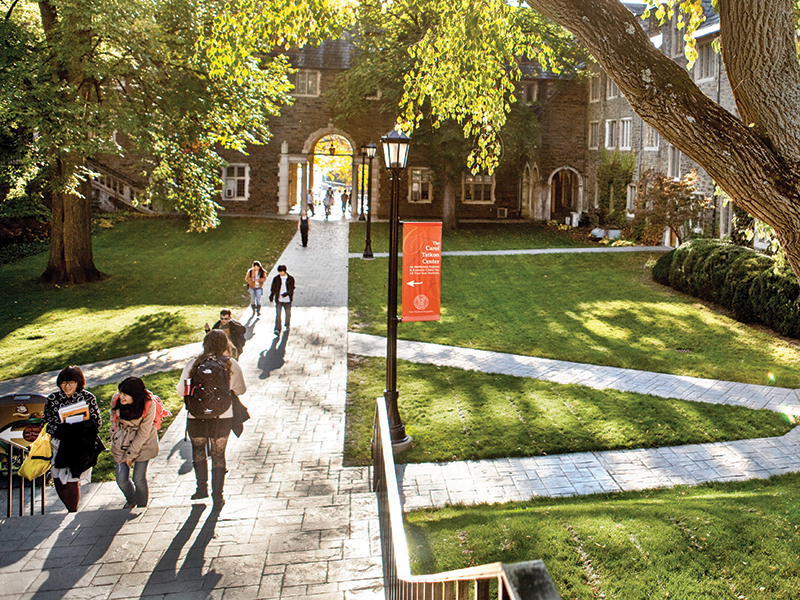 More than 40 intensive precollege programs give motivated high school students a taste of college academics.