Animal Science: Sustainable Animal Husbandry
Taught by Dr. Melanie Soberon through Cornell's Department of Animal Science
Program highlights
Examine the scope, diversity, and problems related to domestic animal systems.
Learn how to to design and operate simple, sustainable animal systems.
Study the biology of dogs, cats, rabbits and other domestic animals.
Explore disciplines such as animal nutrition, genetics, reproduction, grazing, toxicology, and different production and management systems.
Discuss academic and career options with members of the animal science faculty.
Faculty
Our programs offer you the rare opportunity to work closely with some of Cornell's most distinguished professors. Under their guidance, you'll develop the critical thinking and writing skills essential for success in college. You'll also have the chance to talk with them about your academic goals and career aspirations.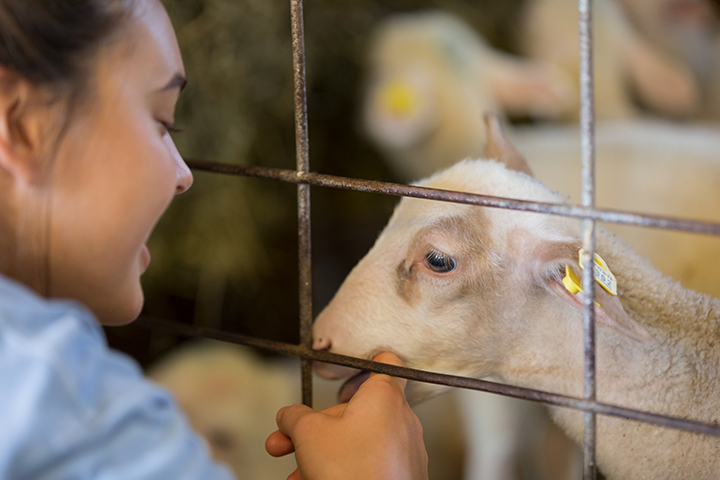 "I learned a lot about animals in agriculture, made some of the best friendships I've made in my entire life, and gained a new perspective on the livestock industry. I also was able to reassure myself and my family that I can handle the independence of college life."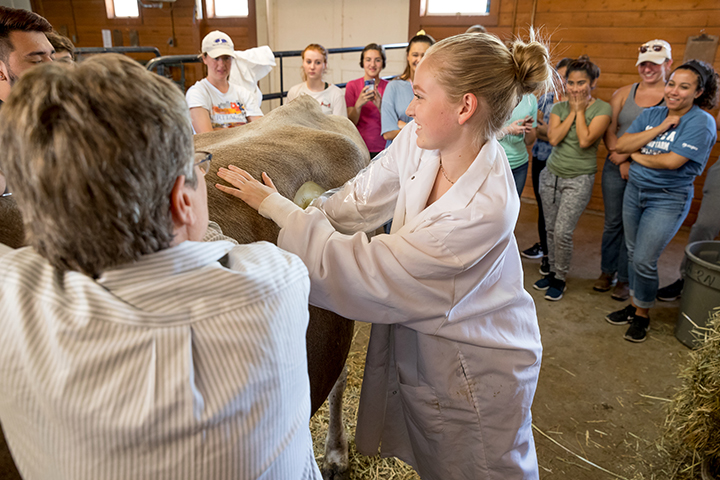 "I put my hand in a cow…. It was amazing! I am so happy to be here and feel so privileged because so many people don't get to have that experience."