English for International Students & Scholars: Summer Program
Directed by Mary K. Redmond of Cornell's Department of Romance Studies
Highlights
Improve your ability to use English accurately in speaking and writing.
Build skills for communicating in culturally appropriate ways.
Develop the language skills to achieve your professional, academic, and personal goals in your field.
Practice reading, note-taking, and listening to lectures and presentations.
Use English in daily communication with your instructors, peers, and others.
Receive a minimum of eighteen hours of instruction each week.
Access select Cornell facilities and services, including fitness centers, libraries, and computer labs.
All students enroll in the non-credit course "UNIV 3032: English for International Students and Scholars." The course is graded pass/fail and will appear on your official Cornell University transcript.
Successful graduates receive a Cornell Certificate of Completion.
For a description of the 2017 summer program, read "Global scholars study academic English."
Faculty
EISS offers you the opportunity to work closely with dedicated ESOL teachers from across a wide range of disciplines.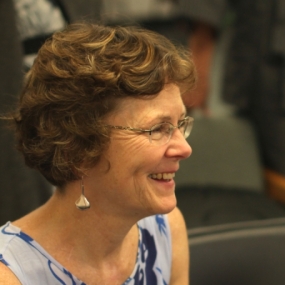 Program director, EISS, and senior lecturer, Department of Romance Studies, Cornell University
"We met great teachers and classmates here. We studied hard together. We had lunch and dinner together. Are you ready to start a new life?"
"I made a lot of friends from different countries, learned a lot, and grew more comfortable living in the United States. I will enter my graduate program in the fall with more confidence!"