This program will be offered online!
This program has been converted to an online course: AEM 3380 Social Entrepreneurs, Innovators, and Problem Solvers.
Featuring the same faculty and rigorous Cornell education as the on-campus version, this three-credit course will run June 22–July 10, 2020.
This course will be offered asynchronously using VoiceThread, which means you'll view the class slides and lectures at a time of your own choosing (all lectures will be available 24/7), respond to discussion prompts via recorded video or audio, and complete your assignments within a scheduled time frame. VoiceThread allow us to maintain the interactive nature of a live class and makes it possible for students to work in groups. You will be able to meet with the professor or teaching assistant at a mutually agreed-upon set time.
To enroll, review the course description, read about online courses and follow the registration steps.
Note: As part of your application for this program, you'll be expected to answer this additional essay question: Describe a social issue that concerns or inspires you and why? (Your answer should be in English and should not exceed 250 words.)
Please contact us if you have questions.
Read about Summer College and the Novel Coronavirus (COVID-19)
Social Entrepreneurship: Transforming Lives, Resolving Problems
June 22-July 10, 2020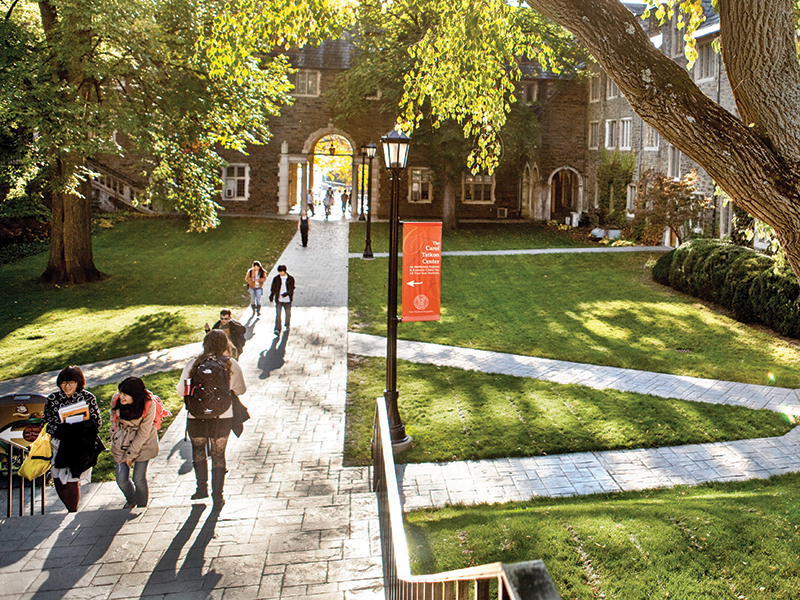 More than 40 intensive precollege programs give motivated high school students a taste of college academics.