Professor of practice, Cornell Institute for Public Affairs and Dyson School of Applied Economics and Management, Cornell University
John Tobin-de la Puente is a professor of practice of corporate sustainability with a joint appointment in the Charles H. Dyson School of Applied Economics and Management and the Cornell Institute for Public Affairs (CIPA) at Cornell University. He holds a PhD from Harvard University, a JD from Harvard Law School, and a BS from the University of California at Los Angeles.
An environmental biologist and attorney by training, Tobin has more than two decades of private sector experience, having practiced corporate law and worked in the international finance industry for most of his career. From 2007 to 2016, he served as the managing director and global head of sustainability for Credit Suisse in Zurich, Switzerland.
His recent professional experience has been focused on corporate sustainability, including the management of environmental, social, and reputational risks, stakeholder engagement and communications, business ethics, sustainability strategy, and the development of financial products and services that aim to address broad societal challenges.
Tobin speaks on these topics regularly at industry events and universities, and he has been active as a leader in a variety of not-for-profit entities, including the Amazon Conservation Association, the American Museum of Natural History, and the International Union for Conservation of Nature - U.S.
"Nothing motivates me as much as the idea of having an impact, of making a difference on the important issues of today. And very few issues today are as important as the challenge of sustainability—because if we are to leave a healthy planet and a just society to those who come after us, we need to transform the way we do business. Teaching may be the most powerful way in which we can have an impact, because through our students we magnify our impact well beyond what we could possibly do as individuals."
Corporate Sustainability
June 22-July 13, 2019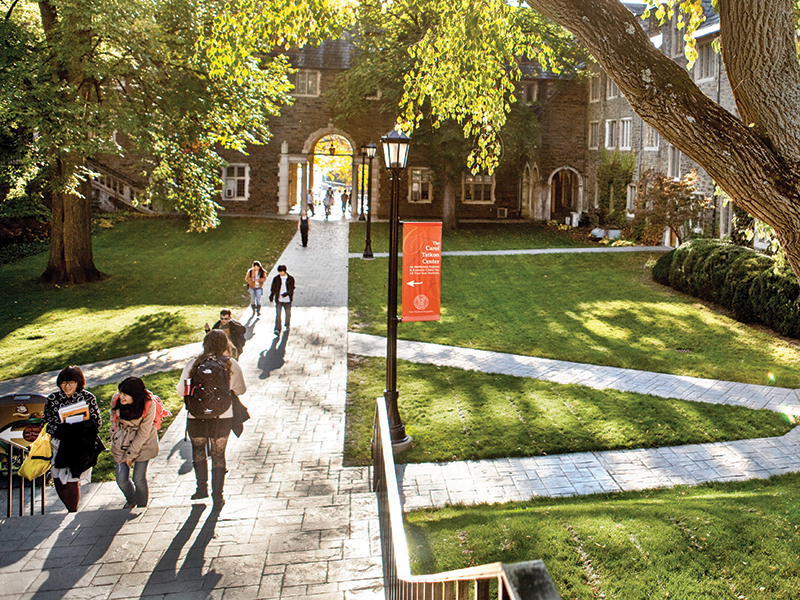 More than 40 intensive precollege programs give motivated high school students a taste of college academics.