Program expectations
You'll be expected to
Attend class daily.
Actively participate in class discussions, including those about business school cases and sustainability issues.
Ask relevant questions and raise important issues.
Complete substantial reading assignments ahead of class.
Write two opinion pieces about class topics (approximately 1,200 words each).
International students: Due to the volume and complexity of the reading material, we recommend this program for students who have earned a 103 or higher on the TOEFL exam and at least a 7 on the IELTS exam.
Note: Due to the faculty's academic commitments, two of the classes during this program will be taught remotely by the professor and/or led by experts in the field.
Course
You'll be enrolled in the three-credit course
Corporate Sustainability (PADM 1570)
This course meets
Mondays through Fridays, 9:30 a.m.–noon
Maximum enrollment: 80
Note: You may combine this program with any three-week 2 program to create a six-week Dual Program.
Required textbooks and materials
Your required course materials are available for purchase through the Cornell Store. See how to order textbooks and other materials (PDF).
Program events
View your opening weekend and check-in schedule.
Thursday, July 4: In observance of Independence Day, we will not have classes.
Monday, July 8: College Admissions Workshop, 2:30–3:45 p.m.
Final checkout
To receive credit, you must stay until your last exam or project has been submitted. Finals cannot be moved, so make sure to arrange travel plans around your exam schedule.
Residence hall checkout dates and times
Earliest: 1:00 p.m., Friday, July 12
Latest: Noon, Saturday, July 13
Final meal dates
The last meal on your Cornell ID card is breakfast on Saturday, July 13. You will be charged for any Cornell Dining meal taken after these dates.
Corporate Sustainability
June 22-July 13, 2019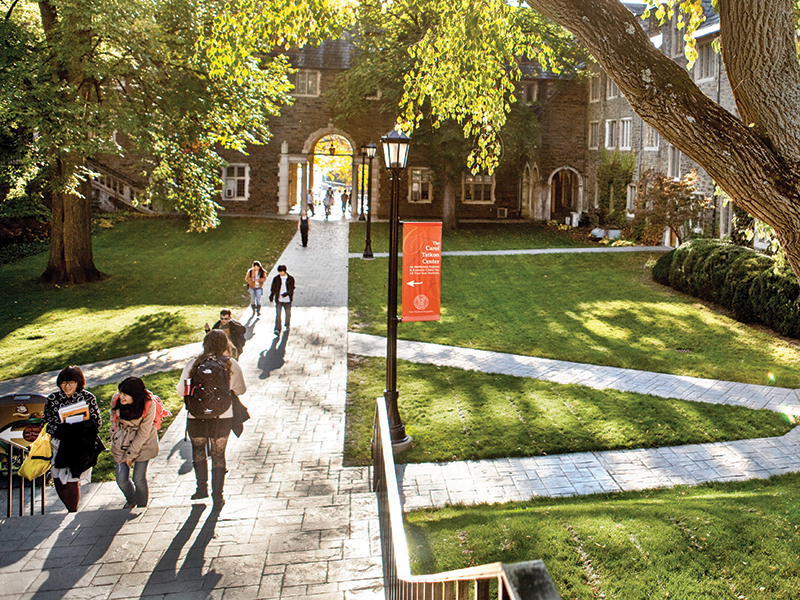 More than 40 intensive precollege programs give motivated high school students a taste of college academics.