Introduction to Negotiations & Conflict Resolution
Taught by Rocco Scanza, director of the Scheinman Institute on Conflict Resolution at Cornell University
Program highlights
Understand the processes used to address conflicts in interpersonal, school, workplace, and commercial spheres.
Learn about the practices and policies associated with the mediation of employment disputes.
Assess the effectiveness of arbitration and mediation.
Explore the best practices used by neutral parties.
Gain practical knowledge, skills, and insights about conflict resolution.
Develop your skills during realistic exercises.
Read about a negotiations class taught by Professor Scanza in "Students Discuss North Korea Mediation Techniques Using Lens of Cuban Missile Crisis"
Faculty
Our programs offer you the rare opportunity to work closely with some of Cornell's most distinguished professors. Under their guidance, you'll develop the critical thinking and writing skills essential for success in college. You'll also have the chance to talk with them about your academic goals and career aspirations.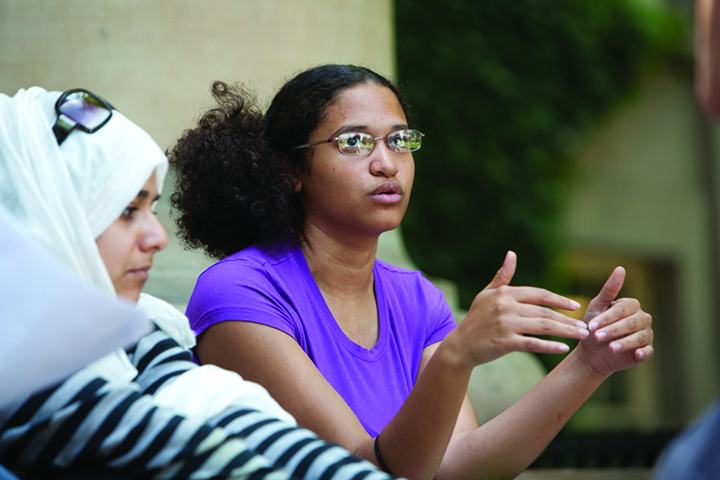 "What fascinates me the most about my course is the opportunities we are given to sit face-to-face with classmates and participate in simulated negotiations derived from the professor's past experiences. The fact that my professor still actively mediates cases locally gives us a modern view of the industry along with its pros and cons."
"My professor was great! He made sure that he answered every question and that the students comprehended what was being relayed. I gained knowledge and increased my sense of identity and individuality."