CHEM 2070 General Chemistry I
Course description
Covers fundamental chemical principles, with considerable attention given to the quantitative aspects and techniques important for further work in chemistry.

Main topics include chemical transformations and equations, periodic trends of the elements, electronic structure of atoms, chemical bonding, and the collective behavior of molecules.


Note: Engineering students should take CHEM 2090. However, since CHEM 2090 is not offered in a summer session, they may be able to seek permission from the College of Engineering to have CHEM 2070 count as CHEM 2090 if taken in a summer session. Students must contact Engineering Advising at adv_engineering@cornell.edu to discuss this substitution and obtain a General Petition form to make their request.
Students may receive credit for only one course in the following group: CHEM 1560, CHEM 2070 and CHEM 2090. Course fee: $20 nonrefundable lab fee that covers the cost of safety goggles, lab apron, and breakage.
Prerequisites
High school chemistry
No upcoming classes were found.
Previously offered classes
Summer 2023: Ithaca campus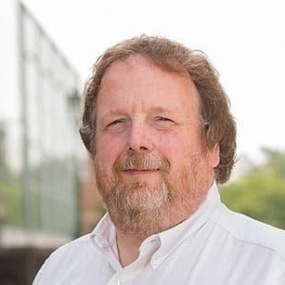 Senior Lecturer
Section ID:
CHEM 2070 002-LEC
Number:
1075
Session:
Summer Extra-session
Class dates:
June 5-30, 2023
Final exam/project due:
Friday June 30, 8 AM - 9:50 AM / Baker Laboratory 219 (see Final exams)
Time / room:
MTWR 8 AM - 9:50 AM / Baker Laboratory 219
Mode of instruction:
In person
Credit:
4
Grade:
Graded
Instructor:
Lorey, D. (dl24)
Max. enroll:
25
Related:
You will be auto-enrolled in CHEM 2070 202-DIS
You will be auto-enrolled in CHEM 2070 402-LAB

To enroll:

Register now
Summer 2023: Ithaca campus
| | |
| --- | --- |
| Section ID: | CHEM 2070 202-DIS |
| Number: | 1076 |
| Session: | Summer Extra-session |
| Class dates: | June 5-30, 2023 |
| Time / room: | MTWR 10 AM - 11:30 AM / Baker Laboratory 219 |
| Mode of instruction: | In person |
| Credit: | 0 |
| Instructor: | TBA |
| Related: | CHEM 2070 002-LEC |
Summer 2023: Ithaca campus
| | |
| --- | --- |
| Section ID: | CHEM 2070 402-LAB |
| Number: | 1077 |
| Session: | Summer Extra-session |
| Class dates: | June 5-30, 2023 |
| Time / room: | MTWR 12:30 PM - 3:30 PM / Baker Laboratory G01A |
| Mode of instruction: | In person |
| Credit: | 0 |
| Instructor: | TBA |
| Related: | CHEM 2070 002-LEC |
Summer 2023: Ithaca campus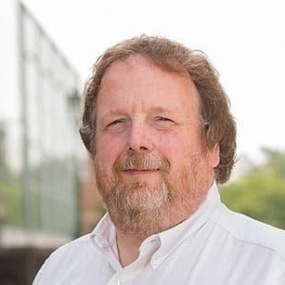 Senior Lecturer
Section ID:
CHEM 2070 001-LEC
Number:
1072
Session:
Summer 6-week
Class dates:
June 20-July 28, 2023
Final exam/project due:
Tuesday August 01, 1:30 PM - 4 PM / Baker Laboratory 219 (see Final exams)
Time / room:
MWF 12:20 PM - 2:15 PM / Baker Laboratory 219
Mode of instruction:
In person
Credit:
4
Grade:
Graded
Instructor:
Lorey, D. (dl24)
Max. enroll:
25
Related:
You will be auto-enrolled in CHEM 2070 201-DIS
You will be auto-enrolled in CHEM 2070 401-LAB

To enroll:

Register now
Summer 2023: Ithaca campus
| | |
| --- | --- |
| Section ID: | CHEM 2070 201-DIS |
| Number: | 1073 |
| Session: | Summer 6-week |
| Class dates: | June 20-July 28, 2023 |
| Time / room: | MWF 2:30 PM - 3:15 PM / Baker Laboratory 219 |
| Mode of instruction: | In person |
| Credit: | 0 |
| Instructor: | TBA |
| Related: | CHEM 2070 001-LEC |
Summer 2023: Ithaca campus
| | |
| --- | --- |
| Section ID: | CHEM 2070 401-LAB |
| Number: | 1074 |
| Session: | Summer 6-week |
| Class dates: | June 20-July 28, 2023 |
| Time / room: | TR 12:30 PM - 3:30 PM / Baker Laboratory G01B |
| Mode of instruction: | In person |
| Credit: | 0 |
| Instructor: | TBA |
| Related: | CHEM 2070 001-LEC |