1. Make a gift
Gifts of all sizes are gratefully accepted and can be applied toward the program of your choice:
Cornell University Precollege Summer Programs for High School Students
Cornell's Adult University
Cornell University Summer Session and Winter Session
The Dean's Discretionary Fund for Continuing Education, which allows the dean to direct your gift to where the need is the greatest
How to make your gift:
Visit the Alumni Affairs and Development website and, directly below the question "What area(s) of Cornell would you like to support?", click the radio button and scroll down to the options for the "School of Continuing Education and Summer Sessions."
Call 1.800.279.3099 and give your credit card information and gift designation to a member of Cornell's giving staff.
Mail a check (made out to "Cornell University" with "SCE" in the memo line) to Cornell University, P.O. Box 37334, Boone, IA 50037-0334.
"By awarding me the Stephen Paul Scholarship, you have reduced my financial burden, which allows me to concentrate more on what is important for me: education. Your generosity has inspired me to help others by giving back to the community. I hope one day I will be able to help other students achieve their goal just as you have helped me."
Pedro Acosta
2. Provide an internship
SCE programs that offer internships, such as the Cornell University Prelaw Program in New York City and Cornell in Washington, are always looking for meaningful work opportunities for their students.
Such internships help students gain real-world experience, develop professional contacts, and explore careers and give them a chance to develop skills that can provide a competitive edge in a full-time job search.
If you or your company is in a position to offer such an opportunity, please contact us at the Office of Special Programs, B20 Day Hall, Ithaca, NY, cusp@cornell.edu, 607.255.7259.
3. Offer a scholarship for a precollege student
The generosity of a number of individuals makes it possible each year for almost 200 high-achieving, low-income students to attend our Precollege Summer Programs for High School Students. These students gain confidence in their abilities, master critical college study skills, earn academic credits recorded on a Cornell University transcript, learn to navigate the college admissions process, and explore their areas of interest under the guidance of renowned Cornell faculty.
Each year, however, the pool of talented applicants is deep, the financial need is great, and hundreds of deserving students apply for aid that we're unable to give. Scholarship gifts of any size are needed to bridge this gap.
To learn more, visit the Precollege giving pages for information about the general scholarship fund, current scholarships, and the sponsors and partnerships that are making a critical difference in the lives of students who receive their support.
As Precollege Summer scholarship recipient Madelyne Serrano said, "Thank you from the bottom of my heart for your generosity. Thanks to your kindness, I was able to attend Summer College. It was a short three weeks, but those three weeks have changed my life. Attending Summer College showed me what I am capable of accomplishing and how to do it."
To make a gift to the Precollege Summer Program, visit the Precollege giving page or contact Precollege Studies Director Jim Schechter at jas349@cornell.edu, 607.255.6203.
For more information
For more information about ways to support SCE or to discuss a gift to SCE, please contact
Charles W. Jermy, Jr., Interim Dean
School of Continuing Education and Summer Sessions
Cornell University
B20 Day Hall
Ithaca, NY 14853
Phone: 607.255.7393
Email: cwj1@cornell.edu
Thank you.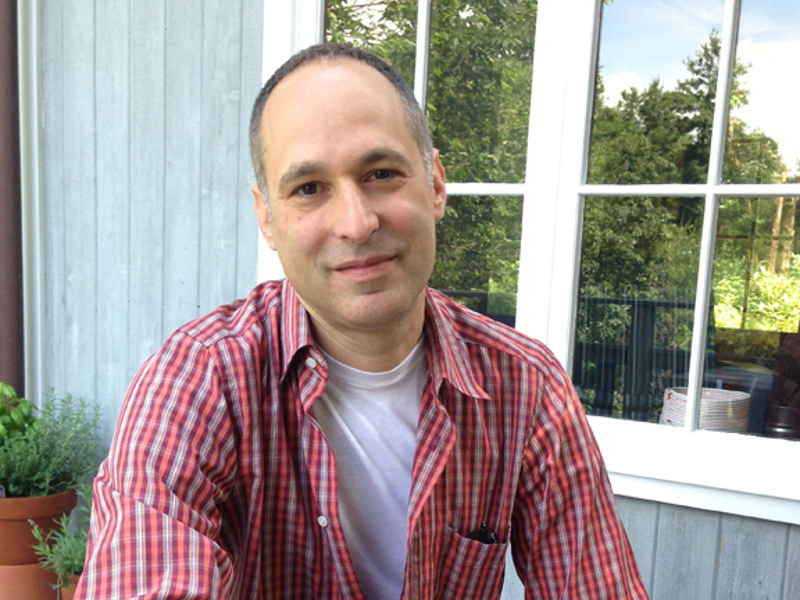 Jon Kopita funds scholarships for the Summer College program. "Of the most interest to me," writes Kopita, "is witnessing how this scholarship changes not just the trajectory of the student, but the plight of the entire family, including his or her younger siblings."