BIOMG 3330 Principles of Biochemistry: Proteins, Metabolism, & Molecular Biology
Course description
This course is only offered in the Summer Session.
Comprehensive introduction to biologically important molecules and polymers. Topics include protein structure and function, enzyme catalysis, metabolic regulatory pathways, DNA and RNA structure, DNA replication and repair, gene expression, protein synthesis, and modern DNA technologies. This is a summer session taught in a lecture format.

Outcome 1: After taking BIOMG 3330, students should be able to: Discuss and describe in writing: The structure and function of biologically important macromolecules. The general catalytic and regulatory mechanisms of enzymes. The energetics, organization, and regulation of metabolic pathways. The mechanisms underlying DNA replication, DNA repair, transcription and its regulation, and translation (protein synthesis). The techniques used to study proteins, membranes, and nucleic acids.

Outcome 2: Think analytically and use quantitative reasoning to solve biochemical problems.

Outcome 3: Formulate conclusions based on the analysis of biochemical experimental results.
Students may receive credit for only one course in the following group: BIOMG 3300, BIOMG 3310-BIOMG 3320, BIOMG 3330, BIOMG 3350, NS 3200. Biological sciences majors must take course for a letter grade.
Prerequisites
one majors-level biology course and one year general chemistry, and any of the following organic chemistry courses: CHEM 1570, or CHEM 3530, or CHEM 3570 or CHEM 3590, or equivalents, or permission of instructor.
No upcoming classes were found.
Previously offered classes
Summer 2021: Online course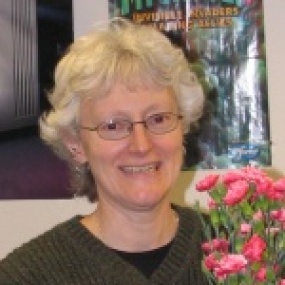 Professor of Molecular Biology and Genetics
Section ID:
BIOMG 3330 001-LEC
Number:
1207
Session:
Summer 6-week
Class dates:
June 21-August 3, 2021
Due date:
Friday July 30, 11:59 PM (see Final exams)
Time / room:
M-F 10 AM - 11:45 AM / Online
Mode of instruction:
Online learning
Credit:
4
Grade:
Student option
Instructor:
Nicholson, L. (lkn2)
Max. enroll:
40
Notes:
Permission of instructor required for registering for less than 4 credits. Combined cap 160: BIOMG 3330.001 - 40, BIOMG 3330.002 - 40, BIOMG 3330.003 - 40, BIOMG 3330.004 - 40. amw 3/15.
Related:
Co-offered with : BIOMG 3330 004-LEC
Co-offered with : BIOMG 3330 003-LEC
Co-offered with : BIOMG 3330 002-LEC

To enroll:
Enrollment for this class has closed for visiting students due to its impending start date. Cornell students may still be able to register via the Student Center. See Register and Dates & Deadlines for enrollment information.

See Online Learning FAQs.