State & international authorizations
Cornell University has been approved by the state of New York to participate in the National Council for State Authorization Reciprocity Agreements (NC-SARA).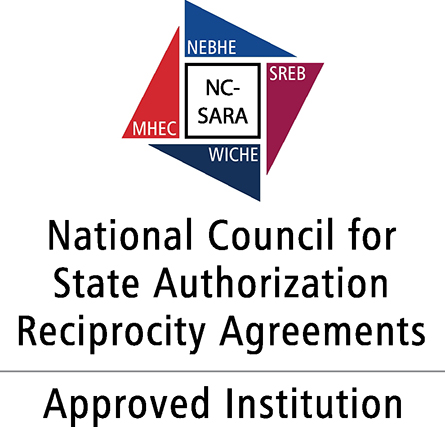 Cornell's membership in SARA enables the School of Continuing Education to offer online programs to students in 49 of 50 member states, the District of Columbia, Puerto Rico, and the US Virgin Islands.
In addition, Cornell, as a postsecondary educational institution, is permitted to offer online programs to students in California. This is because California, the only non-member state, does not require registration for out-of-state educational institutions.
NC-SARA is a private nonprofit organization [501(c)(3)] that helps expand students' access to educational opportunities and ensure more efficient, consistent, and effective regulation of distance education programs.
In 2013, higher education stakeholders—including state regulators and education leaders, accreditors, the US Department of Education, and institutions—joined together to establish the State Authorization Reciprocity Agreements (SARA), which streamline regulations around distance education programs.
SARA establishes comparable national standards for interstate offering of postsecondary distance education courses and programs. and is overseen by a national council and administered by four regional education compacts.
Student consumer protection and complaint information for out-of-state distance learning students
SARA Student Consumer Protection requires member institutions to
Be accredited and in good standing with their accreditors
Hold authorization in their home state
Demonstrate healthy finances
Be accountable for third-party providers
Uphold stringent reporting and accountability requirements
Demonstrate transparency around professional licensure
Meet the educational obligations to students
Agree to elevate unresolved student complaints
Students are expected to first try to resolve complaints using the processes in place at their institutions. If complaints cannot be satisfactorily resolved, SARA allows students to file complaints where the educational content originates.
For complaints related to online courses, contact our office.
Students who have exhausted all internal Cornell University complaint procedures and who remain unsatisfied may contact
New York State SARA Portal Entity
Andrea Richards
Supervisor of Higher Education Programs
New York State Education Department
89 Washington Ave
Albany, NY 12234
Phone: 518.474.1551
Email: IHEauthorize@nysed.gov
Refund policies
Get more information about refunds & withdrawals.
International authorization
Cornell is committed to compliance with all export control regulations, including U.S. sanctions. Any individual located in the following regions must receive written approval from Cornell's Export Control and Compliance Officer prior to enrolling in an online course: Iran, North Korea, Syria, Cuba, Russia, Ukrainian regions of Crimea, Donetsk, and Luhansk.