Switzerland: Einstein, Art & a Visit to CERN
Taught by Jim Alexander, Professor, Department of Physics, and Director, Laboratory for Elementary-Particle Physics, Cornell University
Trip highlights
Enjoy private, guided tours and exclusive behind-the-scenes presentations at CERN.
In Zurich and Bern, follow in the footsteps of Albert Einstein and discuss his Theory of Relativity, which revolutionized the way we think about space and time.
Visit famed museums and see works of Swiss artists.
In Geneva, tour the International Red Cross and Red Crescent Museum.
Relish delicious Swiss wines and food, including fondue in Gruyères.
Faculty experts
CAU adventures are accompanied by some of Cornell's most engaging faculty members. During your tour, these experts will provide lectures on the subjects about which they are most passionate; their enthusiasm shows in the rave reviews we receive from travelers. With extensive experience in both the focus and location of your trip, and access to behind-the-scenes tours, our faculty experts will help you delve deeply into the culture and history of the places you visit.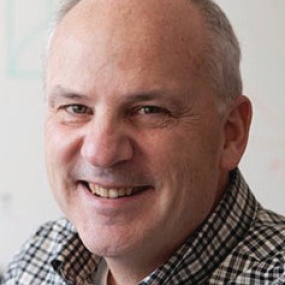 Professor, Department of Physics, and Director, Laboratory for Elementary-Particle Physics, Cornell University
"The highlight of the tour was the visit to CERN and the opportunity to actually see the LHC and the NA62 experiment sites—a unique experience since we would not have been able to do so on any other tour. The guides were knowledgeable, enthusiastic, and articulate about the work being conducted at this amazing research facility."
"A wonderful trip. Everyone had a rich learning experience, and all the logistics were perfect. The alumni and the faculty learned a lot from each other. It was a powerful experience. Dr. Julia Thom-Levy, lead physics professor, decided to add impromptu after-dinner lectures because participant interest was so strong. I believe the goodwill and friendships generated by CAU cannot be surpassed by any other University program."