Switzerland: Science, Art & a Visit to CERN's Large Hadron Collider
Led by Jim Alexander, a professor and director of graduate studies in the Department of Physics at Cornell University
Trip highlights
Descend 20 stories into the heart of the LHC's Compact Muon Solenoid detector and learn about experiments currently underway by our faculty leader and his Cornell colleagues.
In Zurich and Bern, follow in the footsteps of Albert Einstein and discuss his Theory of Relativity, which revolutionized the way we think about space and time.
Visit famed museums and see works of Swiss artists.
In Geneva, tour the International Red Cross and Red Crescent Museum.
Relish delicious Swiss wines and food, including fondue in Gruyères.
Faculty experts
CAU adventures are designed and led by some of Cornell's most engaging faculty members. These experts create tours focused on the subjects about which they are most passionate; their enthusiasm shows in the rave reviews we receive from travelers. With extensive experience in both the subject and location of your trip, and access to behind-the-scene tours, our faculty leaders will help you delve deeply into the culture and history of the places you visit.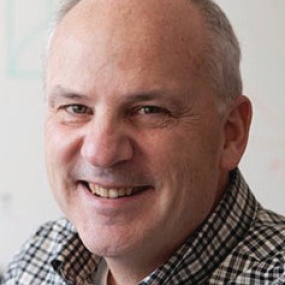 Professor and director of graduate studies in the Department of Physics at Cornell University
"The highlight of the tour was the visit to CERN and the opportunity to actually see the LHC and the NA62 experiment sites—a unique experience since we would not have been able to do so on any other tour. The guides were knowledgeable, enthusiastic, and articulate about the work being conducted at this amazing research facility."
"Still remembering the great Swiss restaurants and fine food."

"The faculty were great. Their lectures were lively, humorous, and informative."
You might also be interested in...