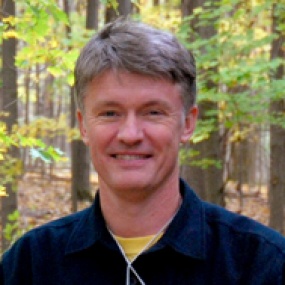 Warren D. Allmon
Hunter R Rawlings III Professor of Paleontology
Warren Allmon is the director of the Paleontological Research Institution (PRI) in Ithaca and the Hunter R. Rawlings III Professor of Paleontology in the Department of Earth and Atmospheric Sciences at Cornell University. He earned his bachelor's degree in earth sciences from Dartmouth College in 1982 and his PhD in earth and planetary sciences from Harvard University in 1988.
For four years, Warren was assistant professor of geology at the University of South Florida, Tampa, and in 1992 he became director of PRI, where he has been instrumental in rejuvenating the institute's internationally known fossil collections; starting its local, regional, and national programs in earth science education; and planning and fundraising for the Museum of the Earth, PRI's $11 million education and exhibit facility, which opened in September 2003. In November 2004, Warren helped secure a formal agreement of affiliation between PRI and Cornell, ending more than 70 years of official separation.
Upcoming CAU education vacations led by Warren Allmon: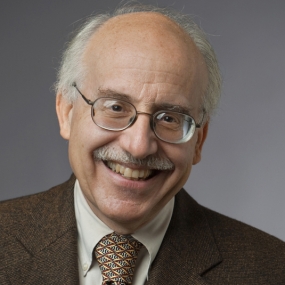 Glenn C. Altschuler
The Thomas and Dorothy Litwin Professor of American Studies, Cornell University
Glenn C. Altschuler is the Thomas and Dorothy Litwin Professor of American Studies at Cornell University and former dean of the School of Continuing Education and Summer Sessions. He received his PhD in American history from Cornell in 1976 and has been an administrator and teacher at Cornell since 1981. He is the author or coauthor of 11 books and more than 1,000 essays and reviews. His latest book, coauthored with Faust F. Rossi, is Ten Great American Trials: Lessons in Advocacy.
An animating force in the program in American studies at Cornell, Altschuler has won several awards for teaching and undergraduate advising, including the Clark Teaching Award, the Donna and Robert Paul Award for Excellence in Faculty Advising, the Kendall S. Carpenter Memorial Award for Outstanding Advising, and the Stephen H. Weiss Presidential Fellowship.
For more information about Glenn, including a complete bibliography, please visit his website.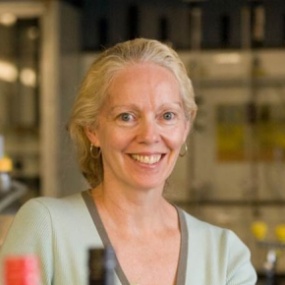 Kathleen Arnink
Wine microbiology researcher and undergraduate educator, Viticulture and Enology Program, Cornell University
Kathleen Arnink is an experienced wine microbiology researcher and undergraduate educator. She teaches in the Viticulture and Enology Program in Cornell University's Department of Food Science, where she has developed courses for the new viticulture and enology major. She also coordinates internship opportunities in the wine industry and works to provide research experiences for students.
Kathleen previously worked as a research associate in wine microbiology with Dr. Thomas Henick-Kling at the New York State Agricultural Experiment Station in Geneva, New York. Her research specialty was the microbial ecology of yeasts and bacteria found in wine.
Through her work at the Station, Kathleen acquired practical winemaking experience, both with small research lots and through collaborative studies with commercial wineries in New York. In addition, she gained extensive exposure to both commercial winemakers and the unique winemaking issues of the Finger Lakes region, and she completed research toward her PhD.
Kathleen has also developed and taught courses in evolutionary biology, genetics, microbiology, and enology at Wells College in Aurora, New York.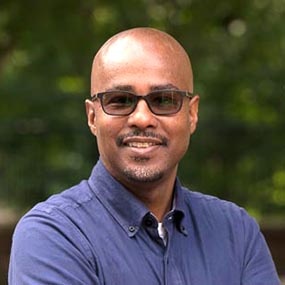 Avery August
Howard Hughes Medical Institute professor and vice provost for Academic Affairs
August Avery is professor and former chair of the Department of Microbiology and Immunology.
He is currently a Howard Hughes Medical Institute Professor and vice provost for Academic Affairs.
August's previous position was Distinguished Professor of Immunology in the Department of Veterinary & Biomedical Sciences, and director of the Center for Molecular Immunology and Infectious Disease at The Pennsylvania State University at University Park, where he started as an assistant professor in 1999.
August received a B.S. degree in medical technology from the California State University at Los Angeles and a Ph.D. degree in immunology from the Weill Cornell Graduate School of Medical Sciences. He was a postdoctoral fellow at The Rockefeller University with the late Hidesaburo Hanafusa.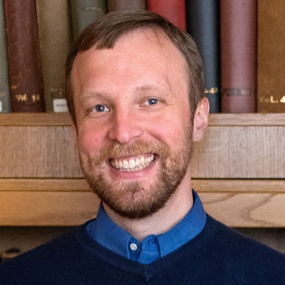 Corey Ryan Earle
Visiting lecturer, American Studies Program, Cornell University
Corey Ryan Earle '07 is a visiting lecturer in the American Studies Program at Cornell University, where he has taught a popular course on Cornell's history since 2011.
A former employee of the Division of Rare and Manuscript Collections, he has worked in Alumni Affairs and Development since 2008 and serves as the de facto university historian, frequently speaking to students, faculty, staff, and alumni about Cornell's unique history and traditions.
Earle earned his MA in higher education administration and leadership from Teachers College, Columbia University, and previously served as board president of The History Center in Tompkins County.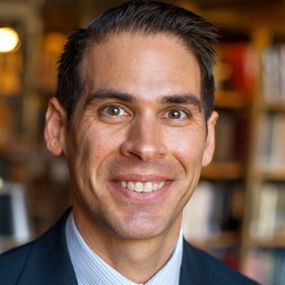 Michael Fontaine
Professor, Cornell's Department of Classics and associate vice provost of undergraduate education
Michael Fontaine is a professor in Cornell's Department of Classics. His scholarly specialization is Latin and Greek philology and the literature of the late Roman Republic. He regularly offers lively courses on Greek mythology and literature, including CAU seminars on Homer's Odyssey and (in summer 2016) a seminar on "The Greatest Hits of Greek Tragedy."  
Michael earned an undergraduate degree in classics from Millsaps College in Jackson, Mississippi, and a PhD in classics from Brown University. He is also an alumnus of the American School of Classical Studies in Athens and serves on the advisory board of the Paideia Institute. In 2016 he returned to Italy as the Paideia Professor in Rome, teaching exceptional college students to converse in Latin amid the monuments and ruins of the eternal city.  
Michael has published a book on jokes, wordplay, and textual criticism in the comedies of Plautus, Funny Words in Plautine Comedy (Oxford University Press, 2010), and is a coeditor of The Oxford Handbook of Greek and Roman Comedy (Oxford University Press, 2012). He lives in Ithaca with his wife, Alyssa, and two children.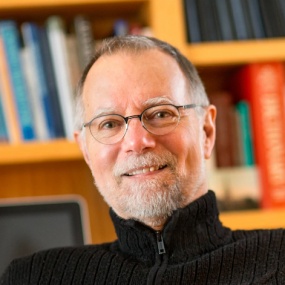 Robert H. Frank
Bob Frank is the H. J. Louis Professor of Management and a professor of economics at Cornell's Johnson School of Management. His "Economic View" column appears regularly in The New York Times. His books, which include Principles of Economics (with Ben Bernanke), Luxury Fever, The Economic Naturalist, and The Darwin Economy, have been translated into twenty-two languages. The Winner-Take-All Society, co-authored with Philip Cook, received a Critic's Choice Award and was named a Notable Book of the Year by The New York Times.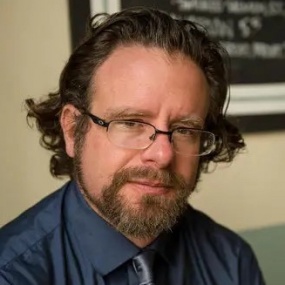 Edward Baptist
Professor of American Studies, Cornell University
Edward E. Baptist is a professor of history at Cornell University, where he also serves as House Professor-Dean of the Carl Becker House. He teaches about the history of slavery, the U.S. Civil War, American capitalism, and digital history. He is the author of The Half Has Never Been Told: Slavery and the Making of American Capitalism (2014), which won the OAH Avery O. Craven Award, and Creating an Old South: Middle Florida's Plantation Frontier before the Civil War (2002). He also leads Freedom on the Move, a collaborative effort in digital history that is building a crowd-sourced database of fugitive slave ads.
Ed earned his undergraduate degree from Georgetown University and his PhD from the University of Pennsylvania. Before coming to Cornell, he taught at the University of Miami in Coral Gables.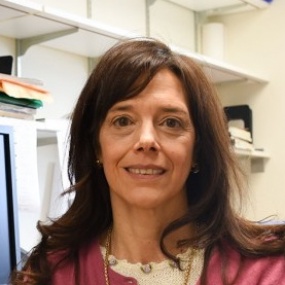 Giulia Friso
Senior research associate and senior lecturer of plant biology, Cornell University
Giulia Friso obtained her BS and MS in biology and her PhD in biochemistry and biophysics at the University of Padua, Italy. She was a postdoctoral fellow in the Department of Biochemistry at Imperial College, London, and in the Department of Pharmaceutical Chemistry at the University of California San Francisco. She also was a research scientist at the discovery unit of the pharmaceutical company AstraZeneca in Stockholm, Sweden.
Giulia joined the Plant Biology Department at Cornell University in 2001 and is currently senior research associate and senior lecturer.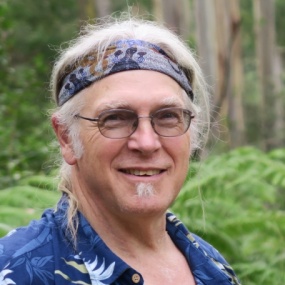 Cole Gilbert
The Hays and James M. Clark director of undergraduate biology at Cornell
Cole Gilbert is a professor in the Department of Entomology and the Hays and James M. Clark director of undergraduate biology at Cornell. He's been recognized for his teaching with awards from Cornell, the SUNY Chancellor, and the Entomology Society of America. He is interested in all manner of biology and has taught courses in neural mechanisms of behavior, comparative physiology, evolution and biodiversity, and entomology. He regularly gives field workshops for New York State Master Naturalists.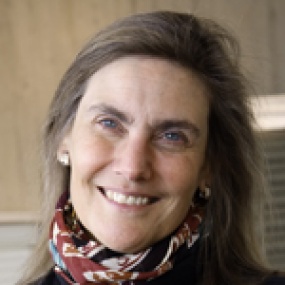 Nancy Green
Retired curator of European and American Art, Johnson Museum of Art, Cornell University
Nancy Green is the recently retired Gale and Ira Drukier Curator of European and American Art, Prints, and Drawings, 1800-1945, at Cornell's Herbert F. Johnson Museum of Art until February 2022. She joined the Johnson Museum staff in 1985 and during the past 30 years organized dozens of exhibitions at the Johnson Museum and elsewhere. While the subjects of these exhibitions are wide-ranging, her principal interest is in American and European art from the 19th century to the present.
Nancy has published numerous articles, exhibition guides, and catalogues including JapanAmerica: Points of Contact, 1876-1900 and A Room of Their Own: Bloomsbury Artists in American Collection (2009), named by the Boston Globe as the best university exhibition of 2010. Her Byrdcliffe: An American Arts and Crafts Colony (2004) won the Moe Prize as well as an award from the Metropolitan Chapter of the Victorian Society for Catalogue of Distinction. Other publications include Surrealist Works on Paper from the Drukier Collection (2003), Susan Rothenberg: Drawings and Prints (1998), and Arthur Wesley Dow and American Arts and Crafts (1999), which accompanied the traveling exhibition organized by the American Federation of Arts.
Nancy received her BA from Connecticut College and her MA in art history from Williams College. She worked at the Williamstown Art Conservation Center, the Williams College Museum of Art, and at Christie's Auction House in New York before coming to Cornell.
Nancy is a frequent contributor to CAU, providing educational online webinars, teaching summer on-campus courses, and leading CAU study tours abroad, including Scandinavia: An Exploration of Masterful Art and Design, September 9-22, 2022.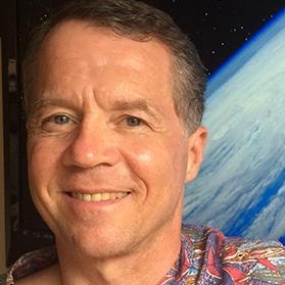 Charles Greene
Professor Emeritus in the Department of Earth and Atmospheric Sciences, Cornell University
Charles Greene joined the faculty at Cornell in 1986. Through the years at Cornell, Charles served as the director for the Biological Resources Program and the Ocean Resources and Ecosystems Program. Currently, he is a professor emeritus in the Department of Earth and Atmospheric Sciences.
Charles' research interests range from the ecological dynamics of marine animal populations to the effects of global climate change on ocean ecosystems. During recent years, he has led international research efforts focused on growing marine microalgae to develop sustainable solutions to the global challenges of climate, energy, and food security.
Charles is a Fellow of the Oceanography Society and a Sustaining Fellow of the Association for Sciences of Limnology and Oceanography.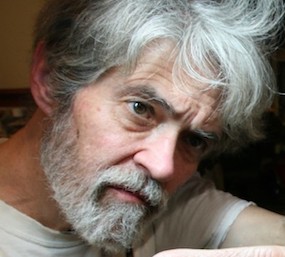 John Gurche
Artist in residence, Cornell University
John Gurche is an anthropologist and a paleoartist in residence at Cornell University and the Museum of the Earth in Ithaca, New York. As a paleoartist, John recreates prehistoric life in both painting and sculpture. One of the premier dinosaur artists in the world, John's ultra-realistic dinosaur paintings have been featured in numerous books and galleries around the world. In 1989, he was selected to design a set of dinosaur stamps for the U.S. Postal Service.
John now focuses on recreating prehistoric humans and their ancestors with his paleoart. The Smithsonian Institution's National Museum of Natural History in Washington, DC, recently commissioned John to create lifelike sculptures of a variety of human and prehuman species for its Hall of Human Ancestors. He also created five bronze statues for the Hall including one of Homo heidelbergensis, the ancestor of both Homo sapiens and Homo neanderthalensis.
John is a Kansas City native and graduate of the University of Kansas where he received a Distinguished Alumnus award in 2014.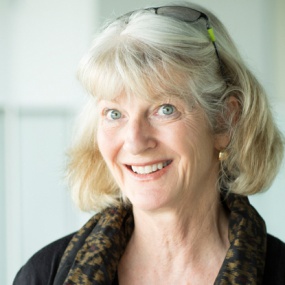 Drew Harvell
Professor Emeritus of Ecology and Evolutionary Biology, Cornell University
Drew Harvell is a professor emeritus of ecology and evolutionary biology at Cornell University. She received her PhD from University of Washington in 1985.
Drew's research on host-pathogen interactions and the sustainability of marine ecosystems has taken her from the reefs of Mexico, Indonesia, and Hawaii to the Pacific Northwest. The current focus of her laboratory group is on sustainable marine biodiversity and the ecology of host-pathogen interactions in a changing ocean. A sub-theme of this work includes evaluating the impacts of a warming climate on marine ecosystems. Her analyses and papers have led to the now widespread acceptance that diseases are restructuring marine ecosystems, from very climate-sensitive coral reef ecosystems to rocky temperate shores. She leads a National Science Foundation research coordination network on the ecology of infectious marine diseases.
A fellow of the Ecological Society of America and the Atkinson Center for a Sustainable Future, Drew won the Society of American Naturalists Jasper Loftus-Hills Award and is a lead author of the oceans chapter in the U.S. Climate Change Assessment. Her writing appears in The New York Times, The Hill, and in over 140 academic articles in journals such as Science, Nature, and Ecology. Her first book, A Sea of Glass, won the 2016 National Outdoor Book Award for natural history.
At Cornell, Drew's focus was teaching undergraduate courses in marine ecology and invertebrate biology. Her primary courses were Marine Ecosystem Sustainability and Invertebrate Biology, taught on campus and at Friday Harbor Labs. She also co-taught Conservation Oceanography in Hawaii.
Drew's latest book, Ocean Outbreak, won the 2020 PROSE Award, the 2020 Sustainability Science Award, and is a top pick on Science Fridays summer reading list.
To learn more visit drewharvell.com.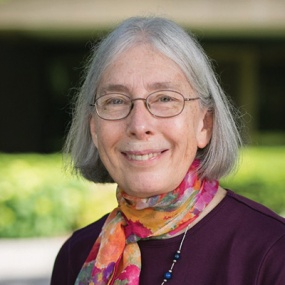 Martha P. Haynes
Goldwin Smith Professor of Astronomy, College of Arts and Sciences, Cornell University
Martha Haynes graduated from Wellesley College and received her graduate degrees from Indiana University. She joined the Cornell faculty in 1983 and is now the Distinguished Professor of Arts and Sciences in Astronomy. Before moving to Ithaca, she worked at the Arecibo Observatory in Puerto Rico and at the Green Bank Observatory in West Virginia. She was elected to the National Academy of Sciences and the American Academy of Arts and Science and is the recipient of the 1989 Henry Draper Medal of the National Academy of Sciences and the 2019 Catherine Wolfe Bruce Gold Medal of the Astronomical Society of the Pacific.
Her scientific research concentrates on observational cosmology, galaxy evolution and the techniques of radio astronomy. At Cornell, she teaches an undergraduate course for non-scientists, Astronomy 2201: The History of the Universe under the Knight Institute's Writing in the Majors Program. She is one of the leaders of the Cornell-led CCAT project building the Fred Young Submillimeter Telescope at 18,400 feet elevation in northern Chile.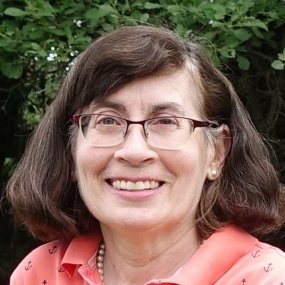 Carol Hockett
Coordinator of School and Family Programs, Johnson Museum of Art, Cornell University
Carol Hockett has served as the Coordinator of School and Family Programs at the Johnson Museum of Art since 2004, where she oversees school outreach, teacher programs and events for families. Prior to coming to Cornell, she was the Coordinator of Adult Programs and Gallery Interpretation at the Nelson-Atkins Museum of Art in Kansas City.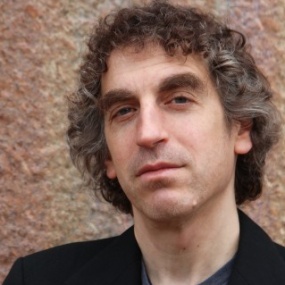 Jonathan Kirshner
The Stephen and Barbara Friedman Professor of International Political Economy Emeritus in the Department of Government, Cornell University
Jonathan Kirshner is a professor of political science and international studies at Boston College and the Stephen and Barbara Friedman Professor of International Political Economy Emeritus in the Department of Government, Cornell University.
His research and teaching interests focus on international relations, political economy (especially macroeconomics and money), and politics and film. Jonathan's work on the international politics of money and finance emphasizes the role of power politics and has also been greatly influenced by the writings of John Maynard Keynes and economic historians such as Charles Kindleberger.
In international relations theory, Jonathan takes a classical realist perspective. In addition to power, classical realism emphasizes the role of history, uncertainty, and contingency in explaining world politics, and as such—similar to both Keynes and Friedrich Hayek—it's an approach deeply skeptical of organizing inquiry around the goal of predicting future behavior and outcomes.
Jonathan is also the author of the novel Urban Flight. His current research projects center around themes pertaining to international relations after the financial crisis, applications of classical realism, and the politics of '70s film. Recent and forthcoming books of interest include American Power After the Financial Crisis; Hollywood's Last Golden Age: Politics, Society and the Seventies Film in America; The Downfall of the American Order: Liberalism's End? (co-edited with Peter Katzenstein); and An Unwritten Future: Realism and Uncertainty in World Politics.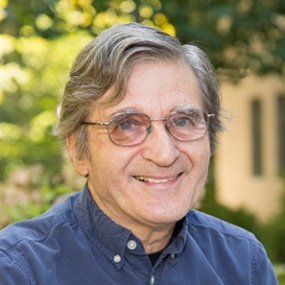 David Levitsky
Professor of Nutritional Sciences, Cornell University
Experimental psychologist David Levitsky earned all four of his degrees—BA, MS, MPhil, and PhD—from Rutgers University. He arrived at Cornell in 1968 as a post-doc and became an assistant professor two years later. Throughout his professional life he has studied the control of food intake and the regulation of body weight.
"I love teaching nutrition," writes David. "For any given nutritional problem, one must have an understanding not only of the biology of the human body (biochemistry, physiology, physics, anatomy), but also the social sciences (psychology, sociology, anthropology, economics, political science)—particularly if the goal of teaching is to prepare minds that will seek solutions to these problems. It is wonderful to witness the results of opening these bright Cornell undergraduates to this global perspective of issues that relate to common behaviors such as eating and exercise. I have been teaching introductory nutrition for at least 20 years, and I never tire of the excitement and enthusiasm my lectures elicit in my students when I explain how these overlapping systems work together to produce their results."
Levitsky is a recipient of the American Society for Nutrition's Excellence in Nutrition Education Award, and he is a member of the American Psychological Society, the American Association of University Professors, and the American Society for Nutritional Sciences.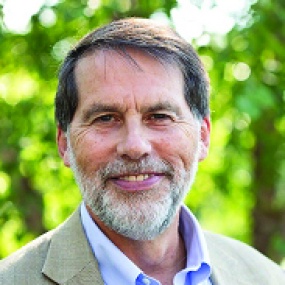 David Lodge
The Francis J. DiSalvo Director of the Atkinson Center for a Sustainable Future, Cornell University
David Lodge serves as Cornell University's first Francis J. DiSalvo Director of the Cornell Atkinson Center for Sustainability. His academic home is Cornell's Department of Ecology and Evolutionary Biology, with a joint appointment in the College of Agriculture and Life Sciences and the College of Arts and Sciences.
A faculty member at the University of Notre Dame for 31 years, David has collaborated with economists, historians, theologians, and philosophers to link research to sustainability solutions, especially at the intersection of invasive species, water resources, and public policy. He founded the University of Notre Dame Environmental Change Initiative, served on the scientific advisory boards of the U.S. National Oceanic and Atmospheric Administration and the International Joint Commission, and was the first chair of the U.S. government's national Invasive Species Advisory Committee.
David has led research on freshwater biodiversity as part of the United Nations' Millennium Ecosystem Assessment and led an expert subcommittee providing advice to the U.S. Environmental Protection Agency on reducing biological invasions from the ballast water of ships. He recently served as a Jefferson Science Fellow in the U.S. Department of State.
Under David's leadership, Cornell Atkinson Center is focused on working with NGO, corporate, foundation, and government collaborators to move knowledge to action in reducing climate risks, accelerating energy transitions, increasing food security, and advancing the One Health Initiative.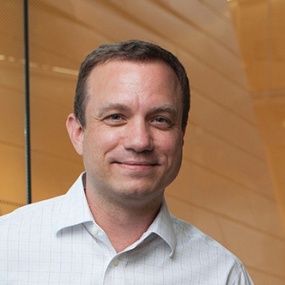 Greg Morrisett
Greg Morrisett is the dean of Computing and Information Science at Cornell University. He is a fellow of the ACM and has received a number of awards for his research on programming languages, type systems, and software security.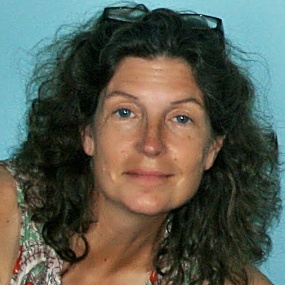 Roberta Moudry
Architectural and urban historian
Roberta Moudry is an architectural and urban historian. She has guided architectural tours of Cornell's campus for Summer Session, CAU, and reunion classes for many years. She has taught undergraduates courses in the departments of Architecture and City and Regional Planning and co-led summer architecture programs abroad.
Roberta received a BA from Cornell in 1981 (Arts and Sciences). After working in the library's Rare and Manuscripts Collection, she began graduate study at Cornell, receiving an MA in 1990 and a PhD in 1995 from the History of Architecture and Urbanism Program in the College of Architecture, Art, and Planning, focusing on American architecture and urban culture.
Her major areas of interest are planned communities and housing, and the cultural history of American urban development. She edited and contributed to The American Skyscraper: Cultural Histories (Cambridge, 2005), and has published essays about the architecture and public health initiatives of the life insurance industry.
Roberta is a regular presenter for Cornell's Adult University. During the fall and spring, she reads applications for the College of Arts and Sciences and is a high school and college swimming and diving official. Recently, she has been part of Cornell's COVID testing and vaccine verification team. She is parent to Reade '17 and Quinn '21.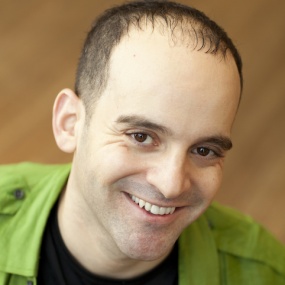 Michael Ristorucci
Acclaimed Latin dance instructor at Cornell University and the Finger Lakes region
Michael Ristorucci's passion for salsa and Latin music originates in his Puerto Rican cultural roots and world-Latin cultural aesthetic. Michael studied salsa formally with instructors in New York City, Central New York, and New Jersey, and informally in Puerto Rico, Cuba, and Spain.
Michael's dance classes are suitable for new and experienced dancers alike. He believes salsa and Latin dance acumen derives from music appreciation, self-teaching, persistent practice—alone, with a partner, and socially—and spontaneous expression of movement generated by the enjoyment of music.
Michael began teaching salsa in the Ithaca and Finger Lakes area in 2005.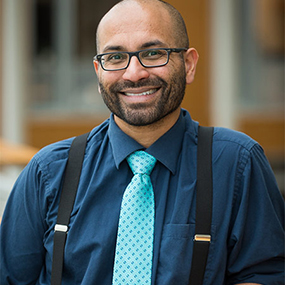 Suman Seth
Marie Underhill Noll Professor of the History of Science
Suman Seth works on the social, cultural, and intellectual history of science and medicine.
Suman's interests include the history of medicine; race, and colonialism; the physical sciences (particularly quantum theory); and gender and science.
He is the author of Difference and Disease: Medicine, Race, and Locality in the Eighteenth-Century British Empire (Cambridge University Press, 2018) and Crafting the Quantum: Arnold Sommerfeld and the Practice of Theory, 1890-1926 (MIT, 2010). He has served as the guest editor of a special issue of the journal Postcolonial Studies on Science, Colonialism, Postcolonialism (December, 2009) and in the journal Isis titled Re-locating Race. He is also co-editor (with Patrick McCray) of the journal Osiris.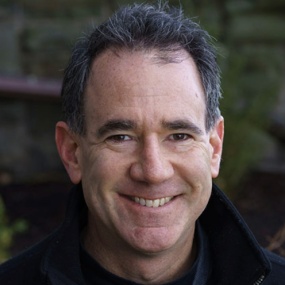 Elliot Shapiro
Senior lecturer in the Knight Institute and the Knight Foundation Director of Writing in the Majors, Cornell University
Elliot Shapiro is a senior lecturer in the Knight Institute for Writing in the Disciplines program and the Knight Foundation Director of Writing in the Majors and is affiliated with the Jewish Studies Department at Cornell. He also directs the Faculty Seminar in Writing Instruction program. From 2011 until 2017, he was a co-founder and director of Instruction for the University Courses Initiative.
His first-year writing seminar, listed under Jewish Studies, is called, Jews on Film: Visible and Invisible. He also teaches Jewish Studies 2790: Jewish Films and Filmmakers: Hollywood and Beyond. Other undergraduate courses Shapiro has taught at Cornell include Introduction to Writing in the University, and Visions of the City, a section of Expository Writing. Graduate courses include Writing 7100: Teaching Writing; and Writing 7101: Writing in the Majors Seminar.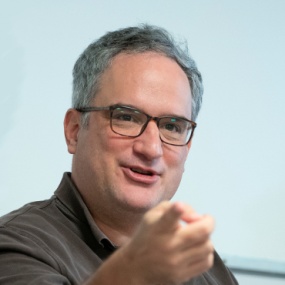 David Silbey
Associate director, Cornell in Washington
David Silbey is the associate director of the Cornell in Washington program and a senior lecturer at Cornell. He teaches courses on defense policy and military history.
Silbey received his BA from Cornell and his PhD from Duke University. He has written multiple books, including The British Working Class and Enthusiasm for War, 1914-1916 (Taylor & Francis, 2005); A War of Empire and Frontier: The Philippine-American War, 1899-1902 (Hill & Wang, 2007); and The Boxer Rebellion and the Great Game in China, 1900 (Hill & Wang, 2012). His latest book, The Other Face of Battle: America's Forgotten Wars and the Experience of Combat, looks at how America struggles in wars other than conventional.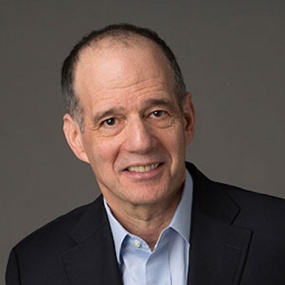 Barry Strauss
Bryce and Edith M. Bowmar Professor in Humanistic Studies, Department of History, Cornell University
Barry Strauss is the Bryce and Edith M. Bowmar Professor in Humanistic Studies in the Department of History at Cornell. He is a classicist, military and naval historian, and consultant. As the series editor of the Princeton History of the Ancient World and author of eight books on ancient history, Barry is a recognized authority on the subject of leadership and the lessons that can be learned from the experiences of the greatest political and military leaders of the ancient world, including Caesar, Hannibal, Alexander, among many others.
Barry is a former director of Cornell's Judith Reppy Institute for Peace and Conflict Studies, where he studied modern engagements from Bosnia to Iraq and from Afghanistan to Europe. An expert on military strategy, Barry is a former chair of Cornell's Department of History. He is currently director as well as a founder of Cornell's Program on Freedom and Free Societies, which investigates challenges to constitutional liberty at home and abroad. He holds fellowships from the National Endowment for the Humanities, the German Academic Exchange Service, the Korea Foundation, the MacDowell Colony, the American School of Classical Studies at Athens, the American Academy in Rome, among others, and is the recipient of Cornell's Clark (now Russell) Award for Excellence in Teaching. In recognition of his scholarship, he received the Lucio Colletti Journalism Prize for literature and was named an honorary citizen of Salamis, Greece.
Barry's Battle of Salamis: The Naval Encounter That Saved Greece—and Western Civilization (Simon & Schuster) was named one of the best books of 2004 by The Washington Post. His Masters of Command: Alexander, Hannibal, Caesar and the Genius of Leadership (Simon & Schuster) was named one of the best books of 2012 by Bloomberg. His 2015 The Death of Caesar: The Story of History's Most Famous Assassination (Simon & Schuster) was called "clear and compelling" by Time, "brilliant" by The Wall Street Journal, "engrossing, exhaustive yet surprisingly easy to read" by Barrons, and "an absolutely marvelous read" by The Times of London. Ten Caesars: Roman Emperors from Augustus to Constantine (Simon & Schuster, 2019) has been hailed as "lively," "captivating," and "essential reading for Romanophiles and for everyone who seeks to understand the most formidable personalities of the Roman Empire." And, Ten Caesars was recently named by amazon.com as one of the best history books of 2019.
Barry is the creator of the popular new podcast series ANTIQUITAS: Leaders and Legends of the Ancient World.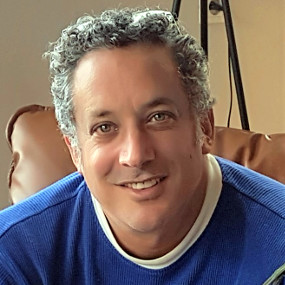 Eric Tagliacozzo
Professor of history and director of the Comparative Muslim Societies Program, Cornell University
Eric Tagliacozzo is a professor of history at Cornell University and director of the Comparative Muslim Societies Program. He specializes in the study of Islam around the world and in the history of waterways and international commerce. He has also focused on the history of people, ideas, and materials in motion in and around the world's waterways, with a particular interest in the Indian Ocean.
Eric has written and edited numerous books about the cultural implications of trade between Asia, the Near East, and Africa, including Secret Trades, Porous Borders: Smuggling and States Along a Southeast Asian Frontier, 1865–1915 (Yale, 2005), which won the Harry J. Benda Prize from the Association of Asian Studies (AAS) in 2007. In 2011, Duke University Press published Eric's Chinese Circulations, and in 2014, Oxford University Press published Burmese Lives, a book of essays introduced and co-edited by Eric.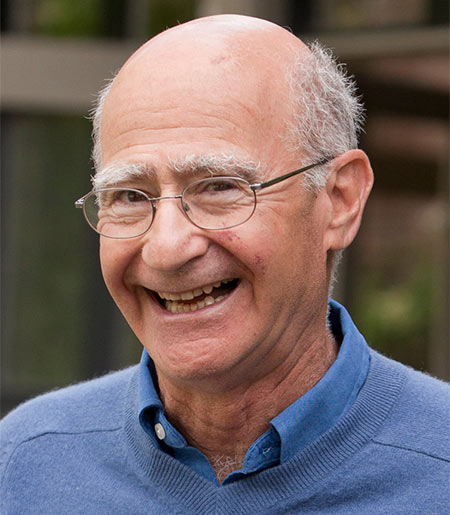 Sidney Tarrow
The Maxwell M. Upson Emeritus Professor of Government and adjunct professor at the Cornell Law School
Sidney Tarrow is the Emeritus Maxwell M. Upson Professor of Government at Cornell University and adjunct professor at the Cornell Law School. He came to Cornell in 1973, with a PhD from Berkeley after teaching at Yale. He has taught courses at the University of Pavia and Trento and at the Institut des Sciences Politiques in Paris. His most recent books are Power in Movement (third ed., 2011), Strangers at the Gates (2012), The Language of Contention (2013), and War, States, and Contention (2015). He recently co-edited, with David S. Meyer, The Resistance: The Dawn of the Anti-Trump Opposition Movement (2018).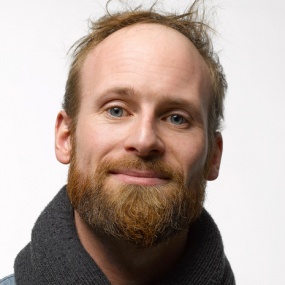 David Todd
Artist, Events and Exhibition Coordinator, College of Architecture, Art, and Planning, Cornell University
David Todd is a photographic artist and educator known for his creative agility and hands-on approach to digital craft. Currently, he is the events and exhibitions coordinator for the College of Architecture, Art, and Planning, having previously filled roles such as visiting scholar, Digital Media Lab coordinator, and darkroom manager.
His interest in photography reaches from history and theory to fine art, to commercial imaging and its role in pop culture. David's work has been seen widely in print publications, online, and national and international gallery exhibitions. David earned his BFA from Cornell in 2006 and MFA from the School of Visual Arts in 2009.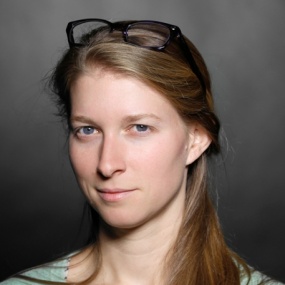 Jennifer Gioffre Todd
Art and Photography Studio Manager, College of Architecture, Art, and Planning, Cornell University
Jennifer Gioffre Todd studied at the Rochester Institute of Technology and Temple University. She is the manager of the Advanced Digital Media Services and Photography studio in the College of Architecture, Art, and Planning, where she guides students through their discovery of the darkroom and photographic technology.
She has completed extensive research combining digital and 19th-century photographic processes. Her unique practice builds upon her depth of knowledge and experience to create one-of-a-kind handcrafted prints. She continues to share her skills through numerous workshops, artist residencies, and online forums.