Scandinavia: An Exploration of Masterful Art & Design
Led by Nancy Green, The Gale and Ira Drukier Curator of European and American Art, Johnson Museum of Art, Cornell University
Trip highlights
Tour one of Norway's most extensive private contemporary-art collections, the Astrup Fearnley Museum, located in a building designed by world-renowned architect Renzo Piano.
Be among the first to visit the vast, new National Museum in Norway, home to "The Scream" by Edvard Munch.
Journey along Norway's famous Flåm railway, which traverses past spectacular mountain peaks, breathtaking waterfalls, cliffs, and the longest and deepest fjord in Europe.
Stroll the streets of Bergen and enjoy the bustling markets, concert halls, and heritage buildings along Bryggen's Vågen Harbor, a UNESCO World Cultural Heritage Site.
Visit the KODE Art Museums, a combination of art galleries, composers' homes, historical objects, concert halls, and parklands; and tour Troldhaugen, the villa of composer Edvard Grieg.
Experience seascapes, sunlit wharfs, and fishermen returning from sea in the settlement of Skagen, a source of inspiration for the Skagen Painters who were early advocates of modern painting in Denmark.
Witness the remarkable collection at the Malmö Art Museum with its great variety of painting, sculpture, and applied arts from Sweden and Northern Europe.
Faculty experts
CAU adventures are designed and led by some of Cornell's most engaging faculty members. These experts create tours focused on the subjects about which they are most passionate; their enthusiasm shows in the rave reviews we receive from travelers. With extensive experience in both the subject and location of your trip, and access to behind-the-scene tours, our faculty leaders will help you delve deeply into the culture and history of the places you visit.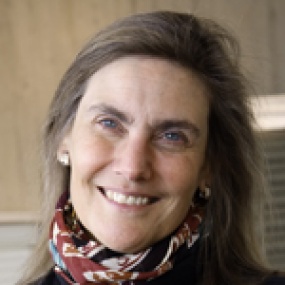 The Gale and Ira Drukier Curator of European and American Art, Prints, and Drawings, Herbert F. Johnson Museum of Art, Cornell University
"Nancy Green is wonderful, and the class was excellent! There was so much information about art history and preservation. Highly recommended to anyone who appreciates hands-on learning!"
"It is a pleasure to listen to Nancy Green's presentation. The themes and the selections of art she shares are excellent."