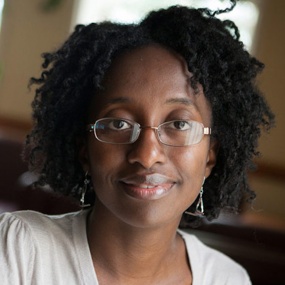 Jamila Michener
Associate professor of government and public policy, Cornell University
Jamila Michener is an associate professor of government and public policy at Cornell University. In addition, she serves as the associate dean for Public Engagement at the Brooks School of Public Policy, co-director of the Cornell Center for Health Equity, co-director of the Politics of Race, Immigration, Class and Ethnicity (PRICE) research initiative, and board chair of the Cornell Prison Education Program.
She received her MA and PhD from the University of Chicago and her undergraduate degree from Princeton University. Prior to working at Cornell, she was a Robert Wood Johnson Health Policy Scholar at the University of Michigan.
Her research focuses on poverty, racism, and public policy, with a particular emphasis on health and housing. She is author of the award-winning book Fragmented Democracy: Medicaid, Federalism and Unequal Politics (Cambridge University Press). She has also published numerous academic articles and book chapters in a range of outlets. Jamila's research has been supported by the Institute for Research on Poverty, the Woodrow Wilson Foundation, the Russell Sage Foundation, the National Science Foundation, the Robert Wood Johnson Foundation, and the Ford Foundation. Her public writing has been featured in The New York Times, The Washington Post, and the American Prospect. Her commentary has appeared on Wisconsin Public Radio, New York Public Radio, and Vox.
Jamila's first CAU summer course, entitled "Behind Bars: Inequality and Mass Incarceration" received rave reviews from her students.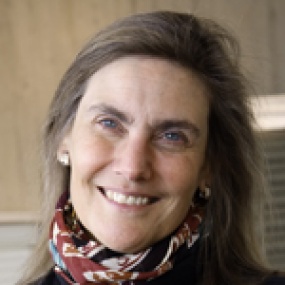 Nancy Green
Retired curator of European and American Art, Johnson Museum of Art, Cornell University
Nancy Green is the recently retired Gale and Ira Drukier Curator of European and American Art, Prints, and Drawings, 1800-1945, at Cornell's Herbert F. Johnson Museum of Art until February 2022. She joined the Johnson Museum staff in 1985 and during the past 30 years organized dozens of exhibitions at the Johnson Museum and elsewhere. While the subjects of these exhibitions are wide-ranging, her principal interest is in American and European art from the 19th century to the present.
Nancy has published numerous articles, exhibition guides, and catalogues including JapanAmerica: Points of Contact, 1876-1900 and A Room of Their Own: Bloomsbury Artists in American Collection (2009), named by the Boston Globe as the best university exhibition of 2010. Her Byrdcliffe: An American Arts and Crafts Colony (2004) won the Moe Prize as well as an award from the Metropolitan Chapter of the Victorian Society for Catalogue of Distinction. Other publications include Surrealist Works on Paper from the Drukier Collection (2003), Susan Rothenberg: Drawings and Prints (1998), and Arthur Wesley Dow and American Arts and Crafts (1999), which accompanied the traveling exhibition organized by the American Federation of Arts.
Nancy received her BA from Connecticut College and her MA in art history from Williams College. She worked at the Williamstown Art Conservation Center, the Williams College Museum of Art, and at Christie's Auction House in New York before coming to Cornell.
Nancy is a frequent contributor to CAU, providing educational online webinars, teaching summer on-campus courses, and leading CAU study tours abroad, including Scandinavia: An Exploration of Masterful Art and Design, September 9-22, 2022.
Combination program: Policymaking & Women's Equality Through Art
July 17-23, 2022