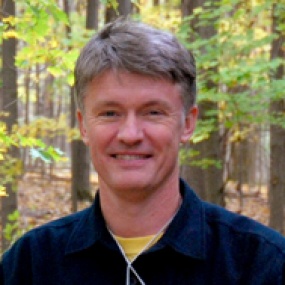 Director of the Paleontological Research Institution
Warren Allmon is the director of the Paleontological Research Institution (PRI) in Ithaca and the Hunter R. Rawlings III Professor of Paleontology in the Department of Earth and Atmospheric Sciences at Cornell University. He earned his bachelor's degree in earth sciences from Dartmouth College in 1982 and his PhD in earth and planetary sciences from Harvard University in 1988.
For four years, Warren was assistant professor of geology at the University of South Florida, Tampa, and in 1992 he became director of PRI, where he has been instrumental in rejuvenating the institute's internationally known fossil collections; starting its local, regional, and national programs in earth science education; and planning and fundraising for the Museum of the Earth, PRI's $11 million education and exhibit facility, which opened in September 2003. In November 2004, Warren helped secure a formal agreement of affiliation between PRI and Cornell, ending more than 70 years of official separation.
Upcoming CAU education vacations led by Warren Allmon:
Iceland: Geology, Whales & the Northern Lights
September 18-28, 2021