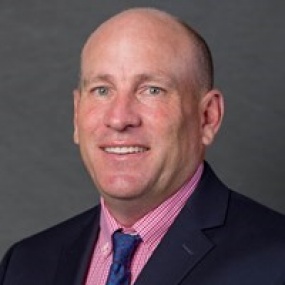 Head Men's Golf Coach at Cornell University
Matt Baughan is the head men's golf coach at Cornell and the head golf professional at the Robert Trent Jones Golf Course. He is responsible for all of the day-to-day operations of the golf course, overseeing the physical education program for golf, and running the varsity team. Under his direction, the Big Red has slowly climbed up the Ivy League as one of the most consistent teams on the East Coast.
Baughan served as the interim head professional and interim head golf coach from April 2000 until November of 2000. Prior to that, Baughan served as the first assistant golf pro at Cornell beginning in 1997. As the assistant, he instructed physical education classes and supervised scheduled golf course personnel.
Prior to his arrival in Ithaca, Baughan was the assistant golf professional at Persimmon Hill Golf Course in Tampa, Florida, from 1996 to 1997. He also served as assistant golf pro at Laurel View Country Club in Hamden, Connecticut, in 1994.
A 1993 graduate of the University of Alabama with a degree in business administration and marketing, Baughan was a professional tournament player from 1994 to 1997 on the Moonlight Golf Tour, winning the Pine Barons at the World Woods tournaments in both April and December of 1995.