Egypt: Cruise up the Nile—Mummies to Mosques to Maritime Trade
Led by Eric Tagliacozzo, professor of history and director of the Comparative Muslim Societies Program, Cornell University
Trip highlights
Marvel at the Great Pyramids on the Giza Plateau and the 4,500-year-old Sphinx.
Explore the fabulous Karnak Temple complex in Luxor.
See the Ptolemaic Temple at Dendera, the Valley of the Kings and of the Queens, and the Philae Temple.
Visit the tombs of two ancient nobles in Thebes and the mortuary temple of Ramesses III at Medinet Habu.
Enjoy a festive galabeyya party featuring lively music and dancing aboard ship.
In Edfu, visit the best-preserved ancient temple in Egypt, dedicated to Horus, the falcon-headed god.
Back in Cairo, browse the rich collections of the Antiquities Museum and visit Islamic Cairo's significant monuments, including the Ibn Tulun Mosque, the Sultan Hassan Mosque, and the Hanging Church.
Faculty experts
CAU adventures are designed and led by some of Cornell's most engaging faculty members. These experts create tours focused on the subjects about which they are most passionate; their enthusiasm shows in the rave reviews we receive from travelers. With extensive experience in both the subject and location of your trip, and access to behind-the-scene tours, our faculty leaders will help you delve deeply into the culture and history of the places you visit.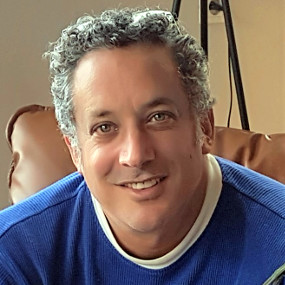 Professor of history and director of the Comparative Muslim Societies Program, Cornell University
"I really appreciated how well Professor Tagliacozzo integrated his talks with what we were seeing..., and how engaging and dynamic he made the lectures. The trip exceeded my expectations!"
"Eric Tagliacozzo did a fabulous job and his intellectual gifts, ambitiously packed lectures, and friendly gestures exceeded the 'reps' from other organizations. His lectures were meatier and very compelling."
You might also be interested in...