Egypt: A Cruise up the Nile
Taught by Deborah A. Starr, professor of Modern Arabic and Hebrew Literature and Film in the Department of Near Eastern Studies, and director of the Jewish Studies Program, Cornell University
Trip highlights
Marvel at the Great Pyramids and enjoy special private access to the paws of the Sphinx of Giza; most guests can only view them from a distance.
See highlights of Cairo, including Islamic architecture at UNESCO World Heritage site Al-Mu'izz Street, Ben Ezra Synagogue, and the highly anticipated new Grand Egyptian Museum.
Explore the labyrinthine tombs in the Valley of the Kings and Queens, with specially arranged access to one of the most beautiful: Queen Nefertari's Tomb.
Fly to Abu Simbel to view the colossal temples built to honor Pharaoh Ramses II and his beautiful wife Nefertari.
Dine at a private home in Cairo and engage with Egyptian scholars to hear their thoughts about Egypt's present and future.
Faculty experts
CAU adventures are accompanied by some of Cornell's most engaging faculty members. During your tour, these experts will provide lectures on the subjects about which they are most passionate; their enthusiasm shows in the rave reviews we receive from travelers. With extensive experience in both the focus and location of your trip, and access to behind-the-scene tours, our faculty experts will help you delve deeply into the culture and history of the places you visit.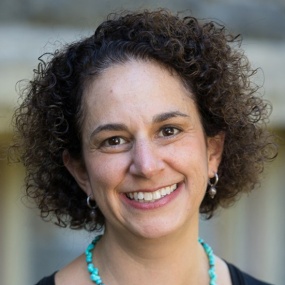 Professor of Modern Arabic and Hebrew Literature and Film in the Department of Near Eastern Studies, and Director of the Jewish Studies Program, Cornell University
"Cornell groups meld easily – there was an ease, comfort level, and friendliness that pervaded the whole Egypt tour. In part, that's facilitated by the smaller size of the group (no more than 25) and the high level of interest that people had. There's nothing like the companionability of CAU participants – serious about learning and easy to have fun with!"
"Cruising along the Nile was wonderful! The sunsets and full moon made it special, and the tour leaders made the experience so rich. Being in the presence of the great pyramids was awesome, and the artwork inside the tombs was astonishing. Of course, this was the best trip ever, after some pretty spectacular CAU trips – until the next one!"