Subscribe for updates
Unfortunately, due to COVID-19, AMI has been postponed until summer 2021. Please join our email list to
get updates
about the next offering.
Cornell SCE's Professional Studies offer you the opportunity to work closely with outstanding administrators who are passionate about sharing their expertise. Under the guidance of these accessible leaders, you'll build the skills, networks, and confidence needed to translate knowledge into action.
During AMI you'll work closely with distinguished members of university central administrations and faculties; college officers and unit managers whose work is recognized as outstanding; and senior representatives from a variety of institutions nationwide.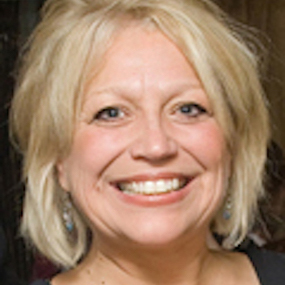 Associate vice president for research administration in the Division of Research, University of Maryland, College Park
Denise Clark provides support to the University of Maryland, College Park's research, creative activity, and outreach initiatives.
Clark's responsibilities include oversight of activities for proposal preparation and submission, award negotiation and management, sub-award issuance and monitoring, compliance with university, state, and federal regulations, ethical stewardship of funds, and strategic planning. In addition, she oversees the Compliance Office and is responsible for all budgetary and human resource actions within her division.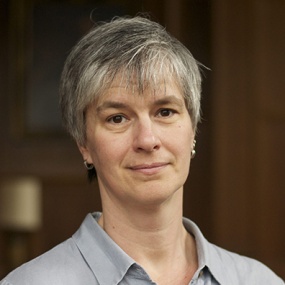 Associate vice provost of institutional research and planning, Cornell University
Marin Clarkberg has served in her current position since 2004. She speaks and consults nationally and internationally on the topic of data-informed decision making and quality assurance in higher education. Marin serves as Cornell's accreditation liaison officer to the Middle States Commission on Higher Education and serves as a Middle States evaluator of other institutions. She is active in Cornell's data-exchange consortia, the Consortium on Financing Higher Education, and the Association of American Universities Data Exchange. She received a PhD in Sociology from the University of Chicago and has held faculty appointments in the department of sociology at Cornell.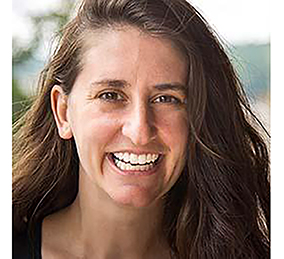 Lecturer, Civil and Environmental Engineering, Cornell University
Andrea Ippolito is a lecturer in the Engineering Management program at Cornell University. Prior to joining Cornell, Ippolito served as director of the Department of Veterans Affairs Innovators Network at the VA Center for Innovation where she designed and oversaw a $10.5 million program that provides tools and resources to VA employees to develop innovations that improve the experience of veterans. She completed her role there as a Presidential Innovation Fellow in the White House Office of Science and Technology Policy and General Services Administration.
Ippolito pursued doctoral studies in the Engineering Systems Division at MIT and is the co-founder of an innovative application that improves access to care called Smart Scheduling, which was acquired by athenahealth.com in 2016. She also served as the co-director of MIT Hacking Medicine as an innovation specialist at the Brigham Innovation Hub and was product innovation manager at athenahealth.com. Ippolito completed her MS in engineering and management at MIT. Prior to MIT, she worked as a research scientist within the Corporate Technology Development Group at Boston Scientific.
She obtained both her BS and MS in biological engineering from Cornell University.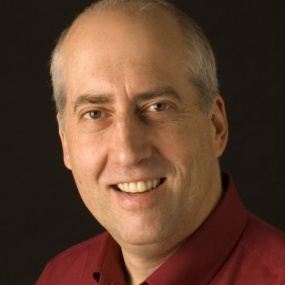 Senior partner, The Effectiveness Institute

A senior partner and consultant with The Effectiveness Institute, George Myers is an expert facilitator and presenter with more than 20 years of organizational development experience. He brings knowledge, energy, and a keen sense of humor to his work. His affable style helps create a safe and enjoyable learning environment in which people can challenge themselves and develop their skills.
With extensive experience in higher education and his work with senior leaders in many organizations, Myers has a broad understanding of the challenges facing leaders and teams. He has also held numerous leadership positions, gaining the first-hand knowledge that informs and grounds his work. His passion for effective leadership and teamwork has helped organizations reach higher levels of performance.
Boeing, Chrysler, Nordstrom, ARAMARK, Microsoft, Michigan State University, and the University of Southern California are a few of the clients that have engaged Myers.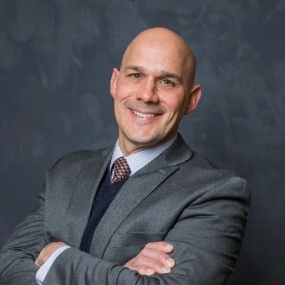 Senior lecturer, Cornell University's SC Johnson College of Business
Stephen Sauer is a senior lecturer of management and organizations at the Cornell SC Johnson College of Business. His research activities focus on issues of leadership, team processes, and status and diversity in management. His work has been published in a number of academic journals including "Leadership Quarterly," "Organization Science," "Journal of Applied Psychology," and "Human Resource Management." His research has been featured in "The Wall Street Journal," "Harvard Business Review," "Forbes.com," and "USA Today," among others.
Sauer's teaching experience includes courses in leadership, strategy, negotiations, and organizational behavior at both the undergraduate and graduate levels. He also has extensive experience leading executive education workshops and seminars in negotiations, teamwork, and leadership effectiveness for a number of major corporations.
Sauer graduated with a PhD in management and organizational behavior from Cornell University, where he also earned an MBA and a Master's degree in business and policy administration. He holds a BA in aeronautical engineering from Rensselaer Polytechnic Institute. Prior to embarking on an academic career, he worked as an organizational change consultant and as a plant manager, after serving for seven years as an armored cavalry officer in the U.S. Army.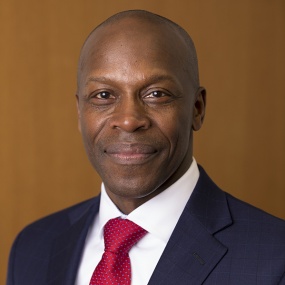 Associate vice president and university controller, Cornell University
William Sibert is responsible for financial reporting, financial operations, procurement, sponsored financial services, financial information services, and payroll and tax services at Cornell. Previously, he served as controller of MPI Research Inc., chief financial officer at Priva Technologies, director of internal audit for General Electric Automotive Financial Services, and as a staff accountant at Price Waterhouse.
Sibert received a BA in history from Cornell University, an MS in accountancy from California State University, Sacramento, and holds a CPA license from Michigan. He serves as a member of the Cornell McGovern Center Advisory Council, treasurer of CCAT Observatory, Inc., and as treasurer of the Kuali Foundation. For four years, Sibert served as a U.S. Marine Corps officer.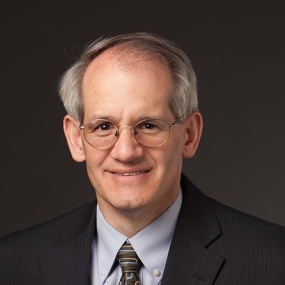 Program director, AMI, and vice president for budget and planning, Cornell University
Paul Streeter is the vice president for budget and planning at Cornell University and the director of the Administrative Management Institute (AMI). His 28-year career at Cornell has included serving as assistant dean for finance and administration for the College of Veterinary Medicine; associate vice president for planning and budget, senior project director, in the Division of Planning and Budget; four years as director of finance and administrative operations in the College of Human Ecology; and eight years in the Cornell University Audit Office.
Streeter has considerable experience in evaluating and recommending improvements in university administrative operating practices. He co-developed a financial stewardship training program for university staff that is now standard training for all new supervisors. He also has served as a trainer for several facilitation skills workshops.
Streeter received a bachelor's degree from LeMoyne College and an MBA from Cornell University.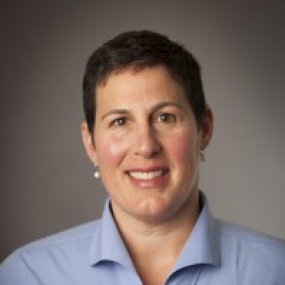 Associate university counsel, Cornell University

Wendy Tarlow serves as associate university counsel in the Office of University Counsel at Cornell University. A significant portion of her time is spent on employment law, both counseling university clients on legal risks involved in personnel decisions and defending the university in employment litigation. Prior to her current position, she worked in the Office of Academic Programs and Campus Affairs at Cornell.
Tarlow received a BA degree in philosophy from Hobart and William Smith Colleges and a JD from the Cornell University Law School.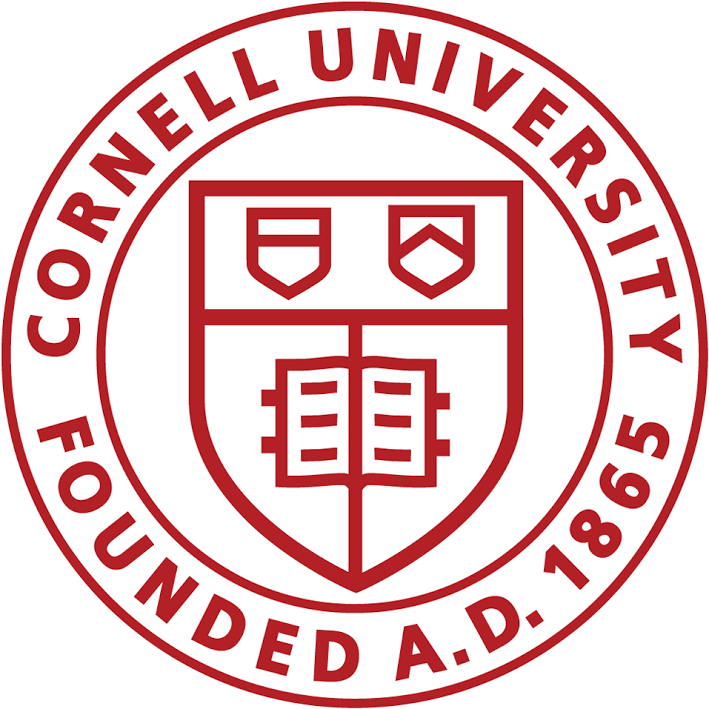 Administrative Management Institute
August 10-13, 2020