Cornell SCE's Professional Studies offer you the opportunity to work closely with outstanding administrators who are passionate about sharing their expertise. Under the guidance of these accessible leaders, you'll build the skills, networks, and confidence needed to translate knowledge into action.
During AMI you'll work closely with distinguished members of university central administrations and faculties; college officers and unit managers whose work is recognized as outstanding; and senior representatives from a variety of institutions nationwide.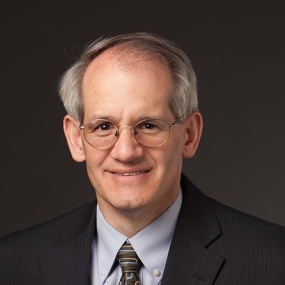 Paul Streeter
Program director, AMI, and vice president emeritus for budget and planning, Cornell University
Paul Streeter is the vice president emeritus for budget and planning at Cornell University. He retired from Cornell in July 2021 after serving the institution for 35 years in numerous roles including assistant dean of finance and administration for the College of Veterinary Medicine, associate vice president for planning and budget, senior project director, director of finance and administrative operations in the College of Human Ecology, associate audit director, and cash manager.
Streeter has considerable experience in evaluating and recommending improvements in university administrative operating practices. He co-developed a financial stewardship training program for university staff that is now standard training for all new supervisors. He also served as a trainer for several facilitation skills workshops.
Streeter received a bachelor's degree from LeMoyne College and an MBA from Cornell University.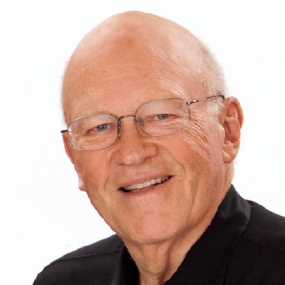 Ken Blanchard
Author, and cofounder and chief spiritual officer, The Ken Blanchard Companies
With a passion to turn every leader into a servant leader, Ken Blanchard shares his insightful and powerful message with audiences around the world through speeches, consulting services, and bestselling books.
Blanchard is the cofounder and chief spiritual officer of The Ken Blanchard Companies, an international management training and consulting firm that he and his wife, Margie Blanchard, began in 1979 in San Diego, California. In addition to being a renowned speaker and consultant, Blanchard is a trustee emeritus of the board of trustees at his alma mater, Cornell University; cofounder of Lead Like Jesus, a world-wide Servant Leadership ministry; and teaches science graduate students in the Executive Leadership Program at the University of San Diego.
Blanchard's 1982 classic, The One Minute Manager, coauthored with Spencer Johnson, has sold more than 13 million copies and remains on bestseller lists today. In the past three decades he has authored or coauthored 60 books whose combined sales total more than 21 million copies. His works include Raving Fans, The Secret, and Leading at a Higher Level.
Blanchard has received many awards and honors for his contributions in the fields of management, leadership, and speaking.
Born in New Jersey and raised in New York, Blanchard received his master's degree from Colgate University and his bachelor's and doctorate degrees from Cornell University.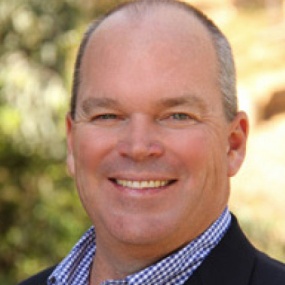 Scott Blanchard
Author, and president, The Ken Blanchard Companies
Scott Blanchard is President of The Ken Blanchard Companies, the company cofounded by his father, best-selling business author Ken Blanchard.
An accomplished author in his own right, Blanchard represents the next generation of pioneering thought leadership on management issues. He is the coauthor of his company's newest training program, The First-time Manager, which teaches the essential skills that every new manager must master in order to succeed in the workplace.
Having led major training interventions at numerous Fortune 500 companies, Blanchard has worked with a wide variety of senior executives in leading large initiatives for international corporations. An experienced trainer and organizational consultant, he has extensive experience in all of the Blanchard key practice areas, most notably corporate coaching, having co-created the coaching function within the company. Blanchard Coaching Services has revolutionized the corporate coaching industry and has provided coaching to more than 10,000 clients throughout the world.
Blanchard was educated at Cornell University and received his MA in organizational development from American University in Washington, DC.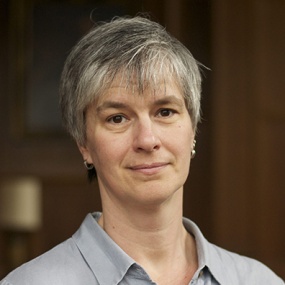 Marin Clarkberg
Associate vice provost of institutional research and planning, Cornell University
Marin Clarkberg has served in her current position since 2004. She speaks and consults nationally and internationally on the topic of data-informed decision making and quality assurance in higher education.
Clarkberg serves as Cornell's accreditation liaison officer to the Middle States Commission on Higher Education and serves as a Middle States evaluator of other institutions. She is active in Cornell's data-exchange consortia, the Consortium on Financing Higher Education, and the Association of American Universities Data Exchange.
She received a PhD in Sociology from the University of Chicago and has held faculty appointments in the department of sociology at Cornell.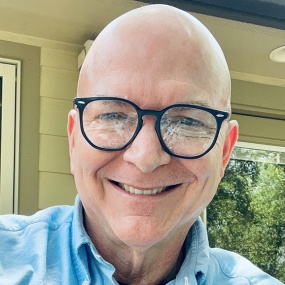 Dane Cruz
Director, the Cornell Interactive Theatre Ensemble (CITE)
Dane Cruz is director of the Cornell Interactive Theatre Ensemble (CITE) where he is responsible for the research, development, and implementation of new training programs. CITE is part of the Office of Organizational Development and Effectiveness (ODE), within the Division of Human Resources at Cornell University.
Over the past twenty five years, Cruz has served as a training specialist with CITE using interactive theater and short films to address challenging workplace issues in for-profit and not-for-profit organizations, corporations, professional groups, conferences, government agencies, and hospitals, as well as academic institutions nationwide.
Cruz is a certified leadership coach and functions as a co-facilitator on the ODE team. Most recently he has collaborated with Cornell's Title IX Office on the development of compliance training for faculty, staff, and graduate students, as well as with the ODE team, the Department of Inclusion and Belonging (DIB), and eCornell on the development of diversity, equity, and inclusion training for all Cornell staff. As an actor, Cruz has worked in regional theater, radio, short film, and industrial and corporate training films.
Cruz trained at Florida State University in the BFA acting program and interned as an actor at McCarter Theatre in Princeton, New Jersey.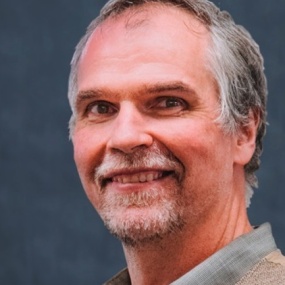 John M. Doris
The Peter L. Dyson Professor of Ethics in Organizations and Life, Charles H. Dyson School of Applied Economics, Cornell SC Johnson College of Business, and Sage School of Philosophy professor, Cornell University
John M. Doris is Peter L. Dyson Professor of Ethics in Organizations and Life at the Charles H. Dyson School of Applied Economics and Management, Cornell SC Johnson College of Business; and Sage School of Philosophy professor at Cornell University.
Doris works at the intersection of cognitive science, moral psychology, and philosophical ethics, and teaches business ethics. He has been awarded fellowships from Michigan's Institute for the Humanities; Princeton's University Center for Human Values; the National Humanities Center; the American Council of Learned Societies; the Center for Advanced Study in the Behavioral Sciences; and the National Endowment for the Humanities.
Doris has authored Lack of Character: Personality and Moral Behavior (Cambridge, 2002); Talking to Our Selves: Reflection, Ignorance, and Agency (Oxford, 2015); and with his colleagues, wrote and edited The Moral Psychology Handbook (Oxford, 2010), and The Oxford Handbook of Moral Psychology (Oxford, 2022). A collection of his papers was published in 2022 as Character Trouble: Undisciplined Essays on Moral Agency and Personality.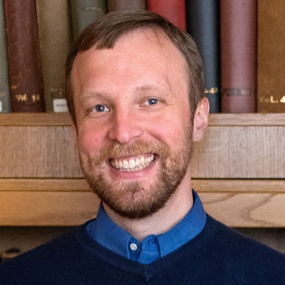 Corey Ryan Earle
Visiting lecturer, American Studies Program, Cornell University
Corey Ryan Earle '07 is a visiting lecturer in the American Studies Program at Cornell University, where he has taught a popular course on Cornell's history since 2011.
A former employee of the Division of Rare and Manuscript Collections, he has worked in Alumni Affairs and Development since 2008 and serves as the de facto university historian, frequently speaking to students, faculty, staff, and alumni about Cornell's unique history and traditions.
Earle earned his MA in higher education administration and leadership from Teachers College, Columbia University, and previously served as board president of The History Center in Tompkins County.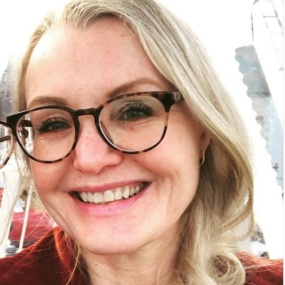 Jennifer D. Meira Fonseca
Senior management consultant and lead facilitator, Division of Human Resources, Cornell University
Jennifer Diane Meira Fonseca is a senior management consultant and lead facilitator at Cornell University within the Division of Human Resources.
Fonseca identifies as cisgender, spiritual, working class, temporarily able-bodied, mother of two amazing daughters, white Euro-American who is curious about the full human experience. For the last decade plus, she has spent her time creating space for the development of both the individual and teams in the form of leadership, management, and administration development.
Fonseca specializes in assisting groups, within Cornell and the local Ithaca community, in building engaged and inclusive teams. Her focus is on team dynamics, conflict management, and creating a culture of true belonging and respect through authentic connection. In the last few years, she has collaborated with eCornell and the Department of Inclusion and Belonging on the Advancing Diversity, Equity and Inclusion course provided to staff at Cornell and led the 2021 Cornell Diversity, Equity, and Inclusion Initiative. She comes to you with a lifetime of experience and engaged learning on being human.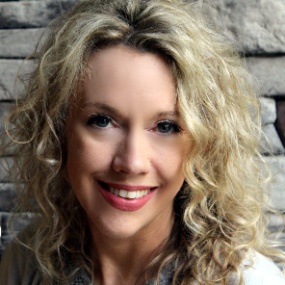 Linda Croll Howell
Senior director of employee experience, Division of Human Resources, Cornell University
Linda Croll Howell is the senior director of Cornell's employee experience team in the Division of Human Resources. In her role, she leads HR analytics including the development of people data insights through workforce dashboards, employee experience surveys, and organizational research. Additionally, Howell oversees both the Workforce wellbeing and talent retention functions, including efforts to support Cornell's transition to increased remote and hybrid working. Previously at Cornell, she held roles as the director of inclusion and diversity metrics, director of work-life services, as well as director of human resources and organizational development for Cornell's information technologies.
Prior to coming to Cornell, Howell held human resources positions for corporations in New York City including Young and Rubicam, JP Morgan Chase, Viacom, and was most recently the senior vice president and worldwide director of human resources for Grey Global Group. She has also served as an adjunct faculty member teaching human resources management for Ithaca College's School of Business. She holds a PhD in applied research and evaluation in psychology from Hofstra University.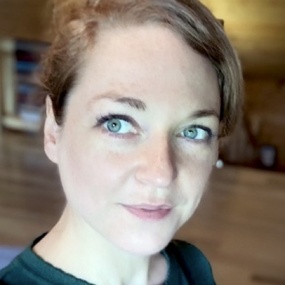 Laura Niemi
Assistant professor, Department of Psychology, and assistant professor of management and organizations, Charles H. Dyson School of Applied Economics and Management, Cornell SC Johnson College of Business
Laura Niemi is an assistant professor in the Department of Psychology at the College of Arts and Sciences, Cornell University and assistant professor of management and organizations at the Charles H. Dyson School of Applied Economics and Management, Cornell SC Johnson College of Business.
Niemi teaches the courses Work and Well-Being, Psychology of Good and Evil, and Moral Psychology in Action. Her Applied Moral Psychology Lab combines methodologies from cognitive science, psychology of language, and social psychology to examine the psychological underpinnings of human morality. She also investigates how methods and findings from moral psychology research can be applied to address social issues.
Niemi has authored numerous articles and chapters and contributes regularly to popular science venues. Her research has received funding from the National Science Foundation; the National Endowment for the Arts; the Templeton Foundation; the Ontario Ministry of the Solicitor General; the John Evans Leaders Fund for Infrastructure; and the Harvard Fund for Research on Foundations of Human Behavior.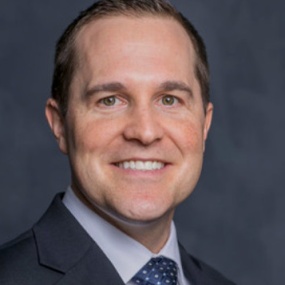 Andrew Quagliata
Senior lecturer of management communication, Cornell Peter and Stephanie Nolan School of Hotel Administration, Cornell SC Johnson College of Business
Andrew B. Quagliata, PhD, is a senior lecturer of management communication in the Cornell University SC Johnson College of Business, Cornell Peter and Stephanie Nolan School of Hotel Administration.
Quagliata teaches courses in business writing, persuasive communication, entrepreneurial communication, and real estate communication. He also teaches in the Nolan School's Executive Education Program and is the author of the eCornell course Building Compelling Slide Decks and Reports.
Quagliata's interests include interpersonal communication in organizational contexts and communication pedagogy. He is the assurance of learning director for the Nolan School and the faculty sponsor of the Leland C. and Mary M. Pillsbury Institute for Hospitality Entrepreneurship Annual Pitch Deck Competition.
He is also a Social Style and Versatility certified instructor and a Gallup certified entrepreneurial talent coach. Prior to joining Cornell, Quagliata held professional positions in finance and higher education. He's been honored with the hotel school's Teacher of the Year Award, the Merrill Presidential Scholar Outstanding Educator Award at Cornell University, and the Association for Business Communication's Rising Star Award.
Quagliata earned his PhD in organizational communication from University at Buffalo, his MBA in management and leadership and bachelor's degree in professional and technical communication from Rochester Institute of Technology.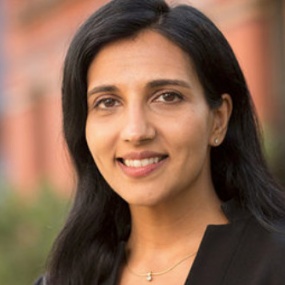 Sunita Sah
Associate professor of management and organizations, Cornell SC Johnson College of Business
Sunita Sah, MD, PhD, MBA, is an award- winning tenured professor and organizational psychologist at Cornell University. Her research draws insights from psychology, behavioral science, and organizational behavior to study advisor-advisee relationships, conflicts of interest, trust, and compliance.
She has spent over a decade studying ethical action, decision making, and how we respond to outside influence.
Sah has published dozens of articles in leading social science, psychology, medical, law and economic journals and has reached a wide audience through frequent coverage in major media outlets such as The New York Times, The Los Angeles Times, Scientific American, The New Yorker, NPR, BBC, and Harvard Business Review. Her research is also featured in books for popular audiences such as Daniel H. Pink's When and Ben Goldacre's Bad Pharma.
Sah teaches Critical and Strategic Thinking, Negotiations and Managing and Leading in in Organizations to business and healthcare students and has an active speaking schedule. She recently served as a commissioner on the National Commission of Forensic Science, is a member of multiple professional organizations, and consults to a wide variety of audiences.
Originally from the United Kingdom, Sah is a trained physician and practiced medicine in the UK before embarking on her academic career. She holds a PhD and MS in organizational behavior from Carnegie Mellon University, an MBA with distinction from London Business School, an MB ChB (UK equivalent to the US MD) in medicine and surgery, and a BSc (Hons) in psychology from the University of Edinburgh.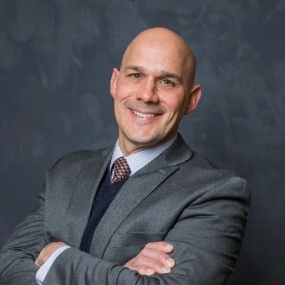 Stephen Sauer
Senior lecturer, SC Johnson Graduate School of Management, Cornell SC Johnson College of Business
Stephen Sauer is a senior lecturer of management and organizations at the Cornell SC Johnson College of Business. His research activities focus on issues of leadership, team processes, and status and diversity in management. His work has been published in a number of academic journals including Leadership Quarterly, Organization Science, Journal of Applied Psychology, and Human Resource Management. His research has been featured in The Wall Street Journal, Harvard Business Review, Forbes.com, and USA Today, among others.
Sauer's teaching experience includes courses in leadership, strategy, negotiations, and organizational behavior at both the undergraduate and graduate levels. He also has extensive experience leading executive education workshops and seminars in negotiations, teamwork, and leadership effectiveness for a number of major corporations.
Sauer graduated with a PhD in management and organizational behavior from Cornell University, where he also earned an MBA and a Master's degree in business and policy administration. He holds a BA in aeronautical engineering from Rensselaer Polytechnic Institute. Prior to embarking on an academic career, he worked as an organizational change consultant and as a plant manager, after serving for seven years as an armored cavalry officer in the US Army.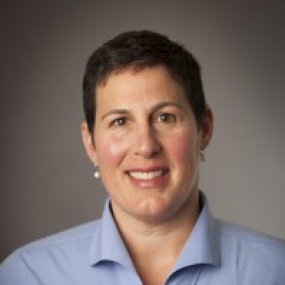 Wendy Tarlow
Senior associate general counsel, Cornell University
Wendy Tarlow is a senior associate counsel at Cornell University.
After more than twenty years of litigating cases in federal and state court on behalf of Cornell, she now focuses the bulk of her time advising university clients on all aspects of employment matters and represents the university for employment, civil rights, and other matters before administrative agencies. Tarlow also handles a range of other legal matters, including athletics, affirmative action, disability law, Title IX, and faculty affairs.
Tarlow received her undergraduate degree in philosophy from Hobart and William Smith Colleges and her JD from Cornell University Law School.
Administrative Management Institute