Administrative Management Institute
Cosponsored by Cornell University and the Eastern Association of College and University Business Officers (EACUBO)
The following information pertains to the last time this program was offered.
Get updates
about the next offering.
Presenters
Cornell SCE's Professional Studies offer you the opportunity to work closely with outstanding administrators who are passionate about sharing their expertise. Under the guidance of these accessible leaders, you'll build the skills, networks, and confidence needed to translate knowledge into action.
During AMI you'll work closely with distinguished members of university central administrations and faculties; college officers and unit managers whose work is recognized as outstanding; and senior representatives from a variety of institutions nationwide.
Associate vice president, organizational development and talent management, Cornell University
Kathryn Burkgren is the associate vice president of organizational development and talent management at Cornell University. She consults and educates in the areas of major university system changes, strategic planning, workforce planning, re-engineering, organizational structure, climate and engagement, leadership, team development, competency and technical skills development, performance, process improvement, career development, experiential learning, diversity and inclusion, and harassment.
Burkgren's work is built on 14 years of work in the areas of marketing, communications, and administration, which includes six years working with the Cornell University Building and Properties Board of Trustee Committee.
Burkgren served as a board member of National Consortium for Continuous Innovation (NCCI) in higher education from 2009 to 2015 and as president of the NCCI board from 2011 to 2013. She received the NCCI Brent Ruben Award for her efforts at turning the organization around through increased programming, which led to increased membership following a decline after the 2008 financial crisis.
Burkgren holds a PhD from Cornell in educational psychology with an emphasis in organizational behavior.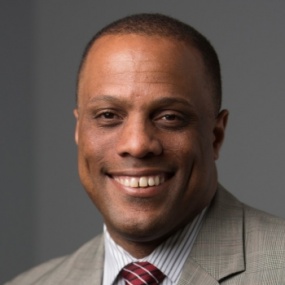 Vice president for financial affairs, Cornell University

Gerald Hector is the vice president for financial affairs at Cornell University. Previously, as a vice president at Ithaca College, he served as chief business officer for all activities related to business, finance, and administration. His accomplishments include replacing the incremental budget model with a more strategic zero-based model, implementing a 10-year master plan for facilities, instituting a five-year deferred maintenance strategy, and directing the creation of the college's first-ever strategic plan for information technology.
Hector has a bachelor's degree in business administration with honors from Howard University and a master's degree in Christian thought from Gordon Conwell Theological Seminary. He also has earned professional development certificates from Harvard University, Yale University, and the University of Kentucky, and he is a certified public accountant.
Hector's 2014 white paper, "Navigating the New Normal: Financial Imperatives for MSI Effectiveness and Avoiding Financial Exigency," was the foundation for his presentations at AGB, NACUBO, and SACUBO. An update of that paper, "The New Normal Continues to Affect Higher Education," was presented at AACRAO in 2016.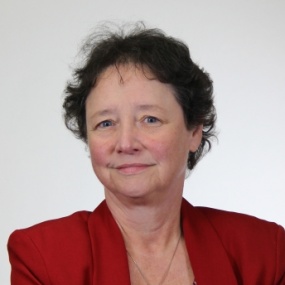 Assistant dean of finance and administration, College of Behavioral and Social Sciences, University of Maryland, College Park

Ann Holmes is the assistant dean of finance and administration for the College of Behavioral and Social Sciences at the University of Maryland, College Park. Her responsibilities include oversight of activities for budget preparation and control; contracts and grants; compliance with university, state and federal regulations; ethical stewardship of funds; and planning for responsible fiscal management.
Prior to her position in BSOS she was the director of finance for the University of Maryland Center for Advanced Study of Language, a multi-million dollar federally funded research center. She was the former assistant comptroller for contract and grant accounting at the university and was responsible for administration of over $300 million in research awards.
In 2016, Holmes was awarded the NCURA Distinguished Educator Award. She also provided training for the Society of Research Administrators, National Conference on College Cost Accounting, and the Southern Association of College and University Business Officers and has been an invited lecturer at numerous universities. She received her bachelor's degree from the University of Baltimore and her master's degree from Johns Hopkins University.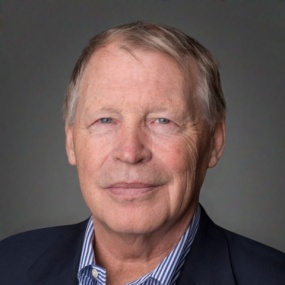 Chief audit executive, Cornell University

Glen Mueller is the chief audit executive for Cornell University, including Weill Cornell Medicine and its Physician Organization clinical practice in New York City. He is a leading higher education and health care chief audit executive with significant experience building and advancing prominent compliance, IT security, governance, policy administration, and internal audit functions.
Mueller's governance experience includes more than seven years of health care board-level experience serving as a subject matter expert on the audit and compliance committee of the Board of Catholic Health Initiatives (CHI), a $16+ billion revenue integrated health care provider operating in 19 states.
Mueller holds BS and MBA degrees from Cornell University, is a certified public accountant (CPA), and maintains certifications as a Certified Information Security Manager (CISM), Certified Information Systems Auditor (CISA), and Certified Internal Auditor (CIA).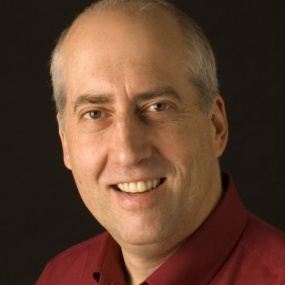 Senior partner, The Effectiveness Institute

A senior partner and consultant with The Effectiveness Institute, George Myers is an expert facilitator and presenter with more than 20 years of organizational development experience. He brings knowledge, energy, and a keen sense of humor to his work. His affable style helps create a safe and enjoyable learning environment in which people can challenge themselves and develop their skills.
With extensive experience in higher education and his work with senior leaders in many organizations, Myers has a broad understanding of the challenges facing leaders and teams. He has also held numerous leadership positions, gaining the first-hand knowledge that informs and grounds his work. His passion for effective leadership and teamwork has helped organizations reach higher levels of performance.
Boeing, Chrysler, Nordstrom, ARAMARK, Microsoft, Michigan State University, and the University of Southern California are a few of the clients that have engaged Myers.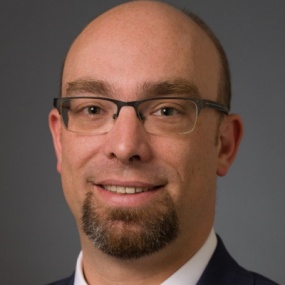 Audit director, University Audit Office, Cornell University

Mark Perry is audit director in the University Audit Office at Cornell. He works with Cornell leadership and the broader university community to evaluate and enhance internal controls and business process and to reinforce Cornell's culture of stewardship, integrity, and excellence.
Prior to joining Cornell, Perry was a senior manager in the external audit practice of Deloitte & Touche LLP. His public accounting experience includes working with a wide variety of entities and industries, with a focus in the not-for-profit sector. Perry has deep experience working with clients to enhance their internal control environments and business processes.
Perry has a BS degree in business administration with a marketing concentration from Ithaca College and an MBA/MS accounting degree from the Graduate School of Professional Accounting at Northeastern University in Boston.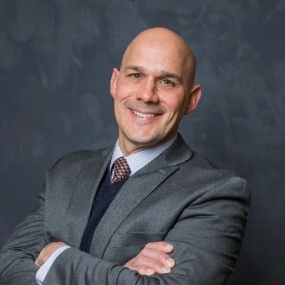 Associate professor, School of Business, Clarkson University

Stephen Sauer is an associate professor in the Organizational Studies Department at Clarkson University's School of Business and a visiting professor of management and organizations at Cornell University's Johnson Graduate School of Management. His research activities focus on issues of leadership, team processes, and status and diversity in management.
Sauer's work has been published in a number of academic journals including Leadership Quarterly, Journal of Applied Psychology, Organization Science, and Psychology of Women Quarterly. His research has also been featured in a variety of mainstream media outlets including The Wall Street Journal, Harvard Business Review, USA Today, and Forbes.com, among others.
Sauer has taught courses in leadership, strategy, negotiations, and organizational behavior at both the undergraduate and graduate levels. He also has extensive experience leading executive education workshops and seminars in negotiations, teamwork, and leadership effectiveness for a number of major corporations.
Sauer graduated with a PhD in management and organizational behavior from Cornell University, where he also earned an MBA and a master's in business and policy administration. He also holds a bachelor's degree in aeronautical engineering from Rensselaer Polytechnic Institute. Prior to embarking on an academic career, he worked as an organizational change consultant and as a plant manager, after serving for seven years as an armored cavalry officer in the U.S. Army.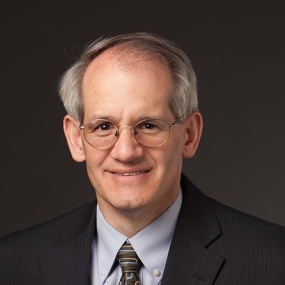 Program director, AMI, and vice president for budget and planning, Cornell University
Paul Streeter is the vice president for budget and planning at Cornell University and the director of the Administrative Management Institute (AMI). His 28-year career at Cornell has included serving as assistant dean for finance and administration for the College of Veterinary Medicine; associate vice president for planning and budget, senior project director, in the Division of Planning and Budget; four years as director of finance and administrative operations in the College of Human Ecology; and eight years in the Cornell University Audit Office.
Streeter has considerable experience in evaluating and recommending improvements in university administrative operating practices. He co-developed a financial stewardship training program for university staff that is now standard training for all new supervisors. He also has served as a trainer for several facilitation skills workshops.
Streeter received a bachelor's degree from LeMoyne College and an MBA from Cornell University.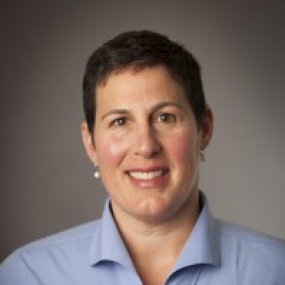 Associate university counsel, Cornell University

Wendy Tarlow serves as associate university counsel in the Office of University Counsel at Cornell University. A significant portion of her time is spent on employment law, both counseling university clients on legal risks involved in personnel decisions and defending the university in employment litigation. Prior to her current position, she worked in the Office of Academic Programs and Campus Affairs at Cornell.
Tarlow received a BA degree in philosophy from Hobart and William Smith Colleges and a JD from the Cornell University Law School.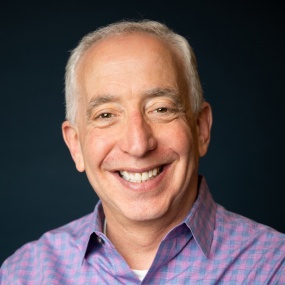 President, Teibel, Inc.

Howard Teibel is the president of the education consulting firm Teibel, Inc., which works with independent schools, colleges, universities, and professional associations to help them align strategic goals with operational performance. A major component of his work includes ensuring that new strategic directions get translated throughout the organization. He helps organizations implement strategic plans, assists them with organizational restructuring, and conducts team-building and leadership development programs.
Teibel is a podcaster and writer on organizational effectiveness and change at teibelinc.com. His podcast, Navigating Change, can be found in the iTunes podcast directory.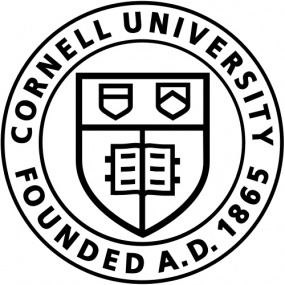 Cornell Interactive Theatre Ensemble
The Cornell Interactive Theatre Ensemble (CITE) was formed in January 1992 as a unique resource for employee education and training at all levels. Interactive theater combines live theater and audience participation to create a resource for education and training on a wide variety of workplace issues. CITE presentations have been designed and implemented for national and international corporations, professional groups, conferences, government agencies, hospitals, and academic institutions.
Participants leave CITE presentations with a deeper understanding of the dynamics of problematic situations in the workplace, with a visceral impression of the impact such problems can have on members in a workplace community, and with strategies for managing and preventing such problems. Whether the goal is to heighten awareness, build problem-solving skills, or provide a bridge between theory and application, each CITE presentation is tailored to the identified needs of each participant group.
In April 2001, CITE received Cornell University's prestigious James A. Perkins Prize for Interracial Understanding and Harmony. The prize is awarded to the organization making the most significant contribution to furthering the ideal of community while respecting the values of racial diversity.
Administrative Management Institute
August 4-8, 2019