Program expectations
You'll be expected to
Attend class daily.
Participate in discussions, activities, and a small group presentation.
Complete assignments, including weekly written exams and a cumulative final, in a timely manner.
Course
You'll be enrolled in the three-credit course
Veterinary Medicine: Equine Practice (VETCS 1210)
This course meets
Mondays through Fridays, 9:00 a.m.–noon and 1:30–3:30 p.m.
Office hours are Mondays through Fridays, 3:30–4:30 p.m.
Maximum enrollment: 35
Note: You may combine this program with Conservation Medicine or any other three-week 2 program to create a six-week Dual Program.
Prerequisite
It is highly recommended that you have taken a high school biology class to enroll in this course.
Required textbooks and materials
There are no required textbooks for this course. All notes for the course will be provided electronically on an LMS system. Students should have a computer or tablet to be able to access these notes, or use a campus computer available at a university library. Students will need to set up a Net-Print account either prior to arrival at Cornell or during orientation weekend so that they can print any necessary notes for lecture or lab.
Students should bring a set of coveralls and hard-toed boots that are safe to wear around horses. Rubber boots are not acceptable. You can find an example of appropriate coveralls for labs here. Many local farm or agriculture stores also carry coveralls. Since it will be summer, short sleeve coveralls would be highly recommended!
Program events
View your opening weekend and check-in schedule.
Thursday, July 4: In observance of Independence Day, we will not have classes.
Monday, July 8: College Admissions Workshop, 2:30–3:45 p.m.
Final checkout
To receive credit, you must stay until your last exam or project has been submitted. Finals cannot be moved, so make sure to arrange travel plans around your exam schedule.
Residence hall checkout dates and times
Earliest: 1:00 p.m., Friday, July 12
Latest: Noon, Saturday, July 13
Final meal dates
The last meal on your Cornell ID card is breakfast on Saturday, July 13. You will be charged for any Cornell Dining meal taken afterwards.
Equine Practice: A Veterinary Perspective
June 22-July 13, 2019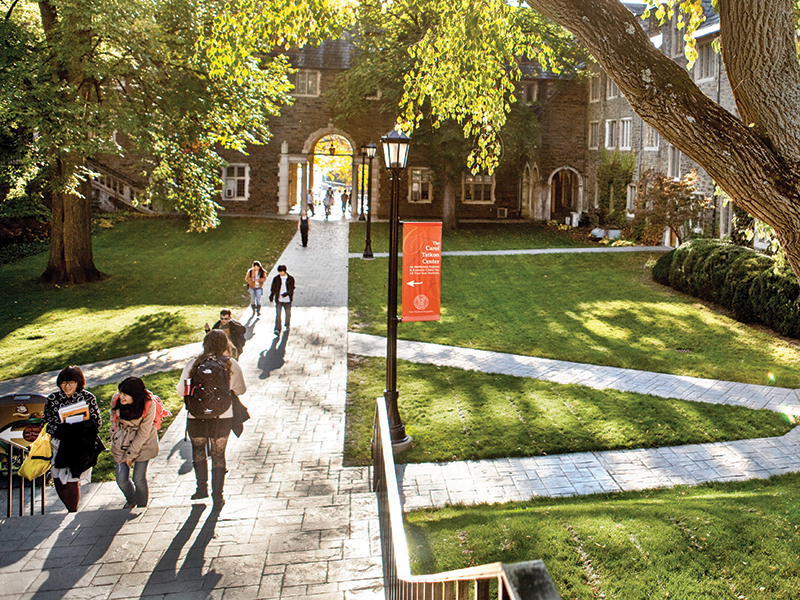 More than 40 intensive precollege programs give motivated high school students a taste of college academics.