Precollege admissions decisions are made on a rolling basis, which means that we will review and act on complete applications as they are received. Because many of our courses fill before the deadline, we encourage you to apply as early as possible.
1. Review the description for the course you'd like to take to be sure you meet any prerequisites listed
2. Send an email to the Cornell University Precollege Studies associate director, Janna Dawn (jlb34@cornell.edu), with "Request for approval to take a credit course" as the subject.
Your message should include
Your request to enroll in a class
The name and dates of the class you'd like to take
Your name, address, and phone number
Attach a PDF of your official high school transcript (in English and including your most current grades) to this email.
3. The Precollege Studies director will review your request and send you an email notifying you of the decision.
4. If you're granted permission to enroll, complete the steps on the visiting students page for the relevant term.
When you submit your course enrollment as part of these steps, you must also submit a copy of the permission email you received from the Precollege Studies director and the Parental Permission and Acknowledgement Form for Minor Students (PDF).
You are not officially registered until you have completed all steps on your registration information page and submitted full payment for your term.
Contact us if you have any questions.
Online Courses for High School Students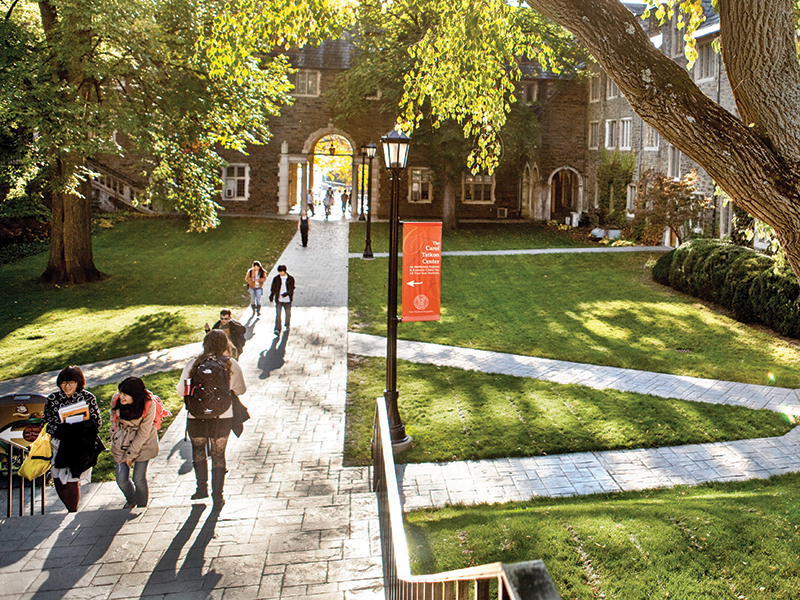 More than 40 intensive precollege programs give motivated high school students a taste of college academics.